Thank you for your service to Swarthmore!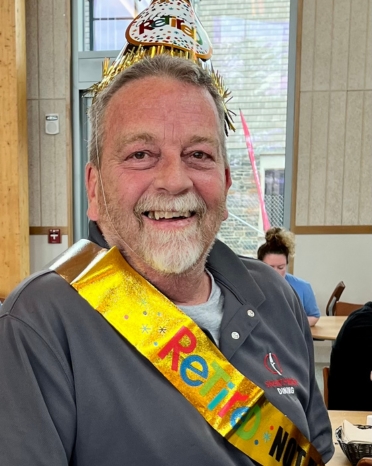 Michael Devine
I loved the food, my fellow employees, and the gorgeous campus. Swarthmore was a wonderful place to work.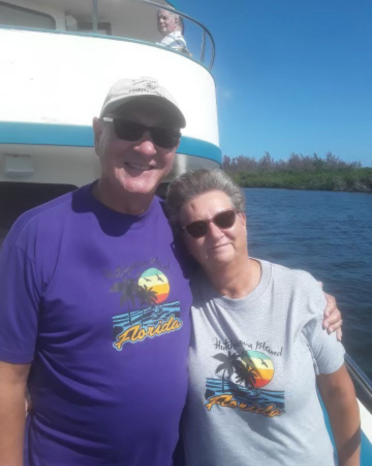 Lawrence Gloner
I worked at the College twice and wish I had never left the first time. It was the best place I have ever worked. I am loving retirement, but missing all the wonderful people I worked with at Swarthmore.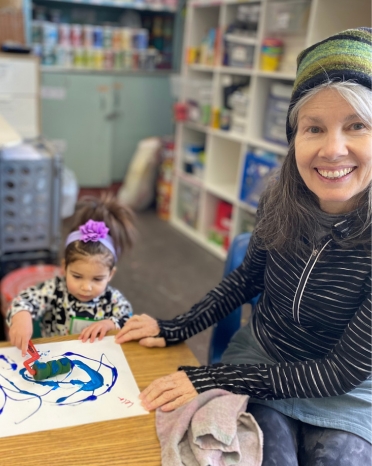 Pam Harris
In an increasingly challenging world, Swarthmore serves as an oasis. My quarter century here has been one of continual learning alongside the best people imaginable —  students, staff, and faculty. It is a cornucopia! The gardens, the libraries, the curriculum, the extra-curriculum, symposiums, concerts, and lectures. The receptions! I appreciated the ebb and flow of the academic year.
As a librarian, I can't help myself but to bring in some literary analysis: in Margaret Atwood's post-apocalyptic near-future novel, MaddAddam, a small cult of peace-loving vegetarians, God's Gardeners, inherit the world. Together these activists, scientists, storytellers, bee, and mushroom experts with a little rooftop garden, survive amidst the ruins of runaway biotechnology, corporate greed, and environmental degradation. Swarthmore could have served as inspiration for some of the book's characters, only in the best way imaginable. 
Thank you old friends and new. So many great memories I have tucked away in my Swarthmore Cabinet of Curiosities – wonder and joy.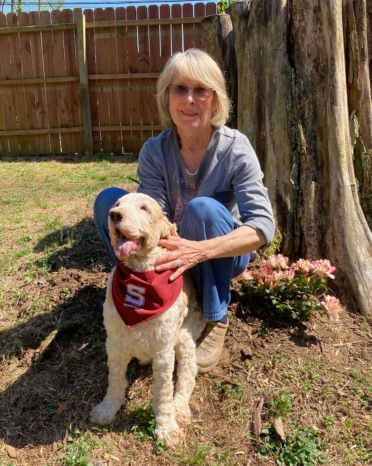 Ruth Krakower
Many thanks to all of my colleagues in Advancement and on campus for a wonderful 23 years at Swarthmore.  I'm now enjoying spending time with my dog Charlie and exploring new ventures.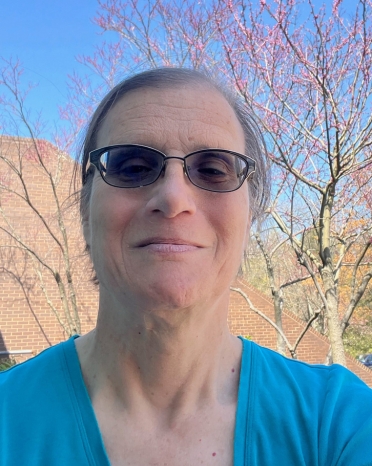 Danie Martin
Library openings were scarce when I got the call from McCabe Library. When I first saw the campus, awash in trees and bright flowers, I fell in love with Swarthmore. Oddly, my job skill that clinched the position appeared to be tall-ship sailor, to supersede another sailing staff member who'd moved on (years later I finally met her, high up the foremast where we were bending on a topsail). For the rest of my time at the College, I was called on when knots were needed in high places, no matter how many times I showed friends and colleagues where to find The Ashley Book of Knots! Swarthmore has been the most welcoming, friendliest, workplace, with some of the best coworkers I've known. I'll always have fond memories of Swarthmore, which for 16 years has been my workplace, family, garden, and not least, bookshelf.
Patricia Martin
Label:

Off-Campus Study Office
I've had the pleasure of serving as the first director of the Off-Campus Study Office, which was established in 2009. Sending students abroad takes an entire campus of faculty and staff who work to create and support international educational opportunities, and who support the students in their endeavors. I'm grateful for all of my tremendous colleagues in Off-Campus Study and throughout the campus who work tirelessly to help advise, prepare, and support our students. I'm proud of implementing best practices for international education and the centralization of risk management support for international activities. The value that the College places on international education has been recognized by the development of the new Office of Global Engagement.
I timed my retirement to be one week before the due date of my daughter's first child, but baby Zelda had other ideas and was born four weeks early. I'm looking forward to spending more time with my family and I love the prospect of being where I want to be when I want to be there!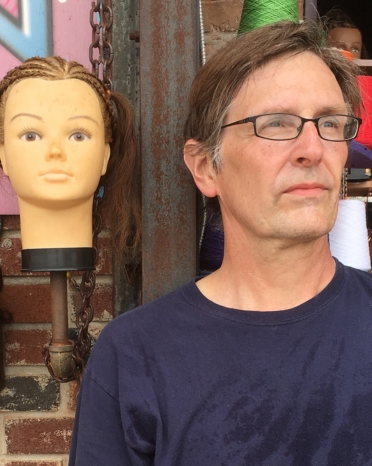 Geoff Semenuk
I have extremely fond memories of so many people at the College who were kind, generous, welcoming, helpful, and caring — both in the almost 25 years that I worked there, as well as in the other 25 earlier years growing up around and on campus. Thanks to you great folks! I know, and you know, who you are!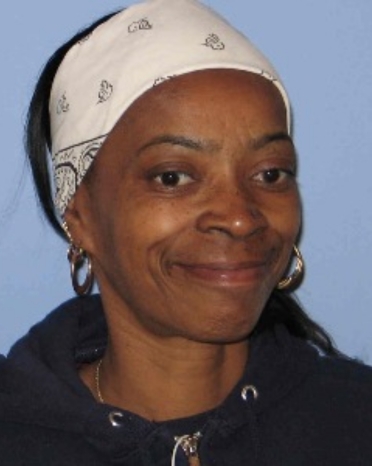 Barbara Watson
Label:

Environmental Services
Reflections from Ursula Young, EVS:
Barbara was an asset to the College and she is definitely missed.  Over the years, Barb built a lot of relationships with students, faculty, and staff, and a lot of students looked up to her as a mother figure. At times she had to be stern, but she was always kind, respectful, and compassionate. Barb's work spoke for itself!
Reflections from Tyrone Dunston, EVS:
When I first toured Barb's building, she greeted me with a smile, gently saying "hello, sir." I asked Barb to call me Tyrone, no need for "sir." The next time I toured her building, she greeted me with "hello, Tyrone, sir!" She had the greatest sense of humor. Barb kept her assigned areas spotless. Her commitment to EVS and to the Swarthmore community was priceless, and she is missed.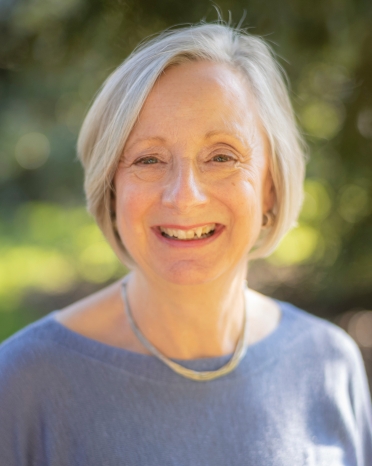 Kathleen Withington
Swarthmore is such a special place. The campus is beautiful throughout every season but I think the real treasure is its people and generous spirit. It has been such a pleasure to be part of the Swarthmore community, first in the Communications Office and for the last nine years in the Title IX Office. Colleagues at Swarthmore have been incredibly supportive, kind, helpful, engaging, and fun. They are always available to share knowledge and help find a solution. Thank you for so many great opportunities, experiences, and memories.