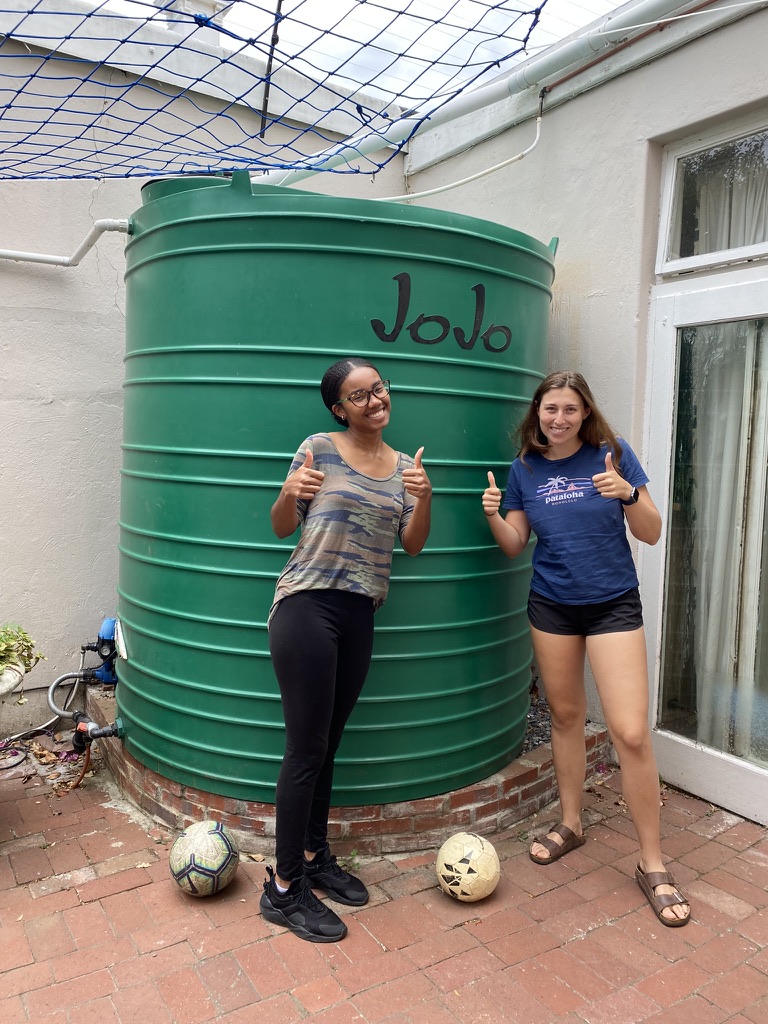 Label:

Olivia Stoetzer '23 (South Africa, GES, spring 2022)
As a study abroad student in Cape Town, I try to be aware of my resource use and carbon footprint. With Cape Town's past history of water insecurity, our residence has a rainwater catchment system that is used for our laundry and dishwashers. I try to take short showers and conserve as much water as possible. As a UCT [University of Cape Town] student, I have the ability to take the campus shuttle system all over the city for free, instead of using Ubers that may be more carbon-intensive. Whenever I go grocery shopping, I like to walk to the stores and use reusable bags. And, of course, I always have my reusable bamboo utensils on me for meals to reduce my use of plastic cutlery. I like to be as mindful as possible about how I can make more sustainable choices. 

In the photo: Kennedy Hill '23 and Olivia Stoetzer '23 in front of the rainwater catchment system at Charlton House, where they lived. Both students participated in the Swarthmore-Macalester-Pomona consortium program in South Africa  during spring 2022.