Current Projects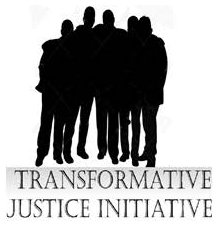 Side-by-Side Work with the Transformative Justice Initiative
Many Swarthmore College faculty, staff, students, and alumni work on the crisis in mass incarceration. During "normal" years, professors conduct Inside-Out Prison Exchange courses (trained through Temple University's Inside-Out program). When institutional access closed during the pandemic, Swarthmore's Lang Center pioneered a Side-by-Side teaching model to continue our work remotely and create new kinds of mutually beneficial relationships. During the summer of 2020 we partnered with the Transformative Justice Initiative (TJI), a NJ-based nonprofit created and staffed by formerly incarcerated scholars and activists. During the 2020-21 academic year we have enriched multiple courses with TJI mentorship and tutelage, while providing compensation for the scholar/activists. Professors Yvonne Chireau and Marjorie Murphy (Fall 2020) and Professors Nina Johnson and Keith Reeves (Spring 2021) incorporated TJI into their courses. Stakeholders presented this as a model for mutually beneficial collaboration with returning citizens and scholars that could be adopted widely throughout higher education at the Engaged Scholarship Symposium (March 16-18, 2021).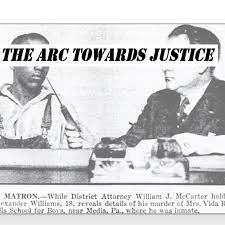 The Arc Towards Justice (podcast)
Alexander McClay Williams, 16, is the youngest person to be executed by the state of Pennsylvania. But he was sentenced to death for the gruesome stabbing of his sole protector, Vida Robare, at Glen Mills Reformatory School—the oldest boys reformatory school in our nation. What really happened in 1930? This podcast traces the arc of race and politics in American through one boy, three families, and a reform school gone wrong.
Written, narrated, and produced by Jack Pokorny '19. Production management by Maggie O'Neill '18 and Professor Keith Reeves. Original music by Hee Won Park, Tommy Neal, and Jack Pokorny. Special thanks to the Swarthmore Black Alumni Network and the Lang Center at Swarthmore College.  Listen on Spotify. 
Resource Manuals for Individuals Impacted by Miller v. Alabama
The 2017 Politics of Punishment class worked collectively to design a resource manual/guide for those incarcerated who fall under the U.S. Supreme Court decision Miller v. Alabama (some 300 individuals from Philadelphia and seven at SCI–Chester). The manual included: 1) a flow chart for individuals who fall under the Miller ruling that assists them in navigating the practical implications of the decision; and 2) "best practices" of public defender systems (i.e. the State of Delaware's) that the Commonwealth of Pennsylvania could adopt. Students worked in three groups to create a male and female resource guide, as well as a background/historical context resource guide.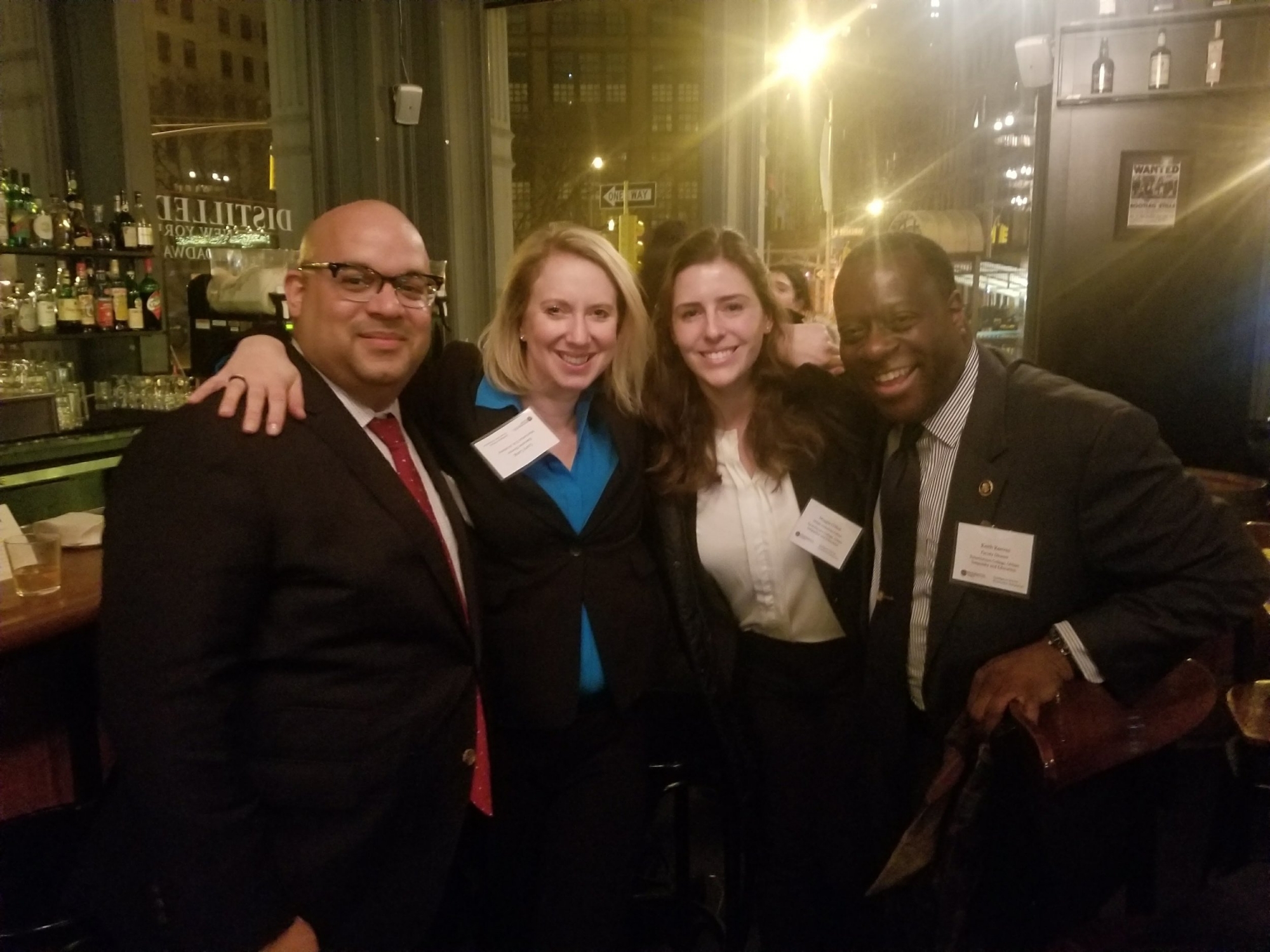 Swarthmore Black Alumni Network (SBAN) Internships
In the summer of 2017 UII partnered with the Swarthmore Black Alumni Network (SBAN) to support five student summer internships through the Lang Center for Civic and Social Responsibility. These five students served as the inaugural cohort of Urban Inequality and Incarceration Social Justice Interns. Thanks to generous contributions from SBAN members in 2016, three students served as Urban Inequality and Incarceration Legal Interns under the leadership of Professor Keith Reeves '88. The interns worked with Attorney Stefanie McArdle-Taylor from the Chester Youth Justice Project to prepare mitigation materials for juvenile clients impacted by the 2012 Supreme Court decision, Miller v. Alabama.  In addition, the interns were mentored by attorneys Chris Jamison, Scott Lisgar, and Robert Keller from the firm Keller, Lisgar and Williams, LLP. In this regard, the interns attended court proceedings, attended simulated law school classes, and visited the offices of Cravath, Swaine, and Moore, LLP. in New York City. Finally, the students drafted a law review to be submitted in the spring of 2018. In addition to the legal internships, SBAN also supported two student summer internships to address the school-to-prison pipeline. The interns worked under the supervision of Susanne Cianfaro at the Chester Community Charter School to develop a few innovative components of an after school program. Nicknamed the "Sesame Street Project," the initiative was inspired by Sesame Street's introduction of a character with an incarcerated parent, and aims to have the greatest impact upon Chester students of the similar circumstance. 

Inside-Out Prison Exchange Class Policy Projects
Weekly classes involved detailed analysis of vast social science, criminal justice, and policy literature, the writing of several papers, as well as enlightening discussions in small and large groups. During the final weeks of the class, the Inside and Outside students worked together on several Group Policy Projects. The objective was to "link academic learning to real-world problem solving."
In the image above, Bryan Stevenson meets with Swarthmore Inside-Out students during his visit to campus on March 1, 2017.
After-School Youth Programs
Research indicates that children and young adolescents with parents who are incarcerated are at high risk of being incarcerated themselves. This group's task centered on the following questions: Why are they at-risk, and what can we do about it? The group was tasked with designing a holistic after-school program with the following components: 1) an analysis of why these students are at a high risk of being incarcerated, as well as an overview of the main challenges faced by youths with an incarcerated parent; 2) a concise literature review of the types of youth programs that exist and those best practices; and 3) a thorough description of a holistic after-school program for children with incarcerated parents.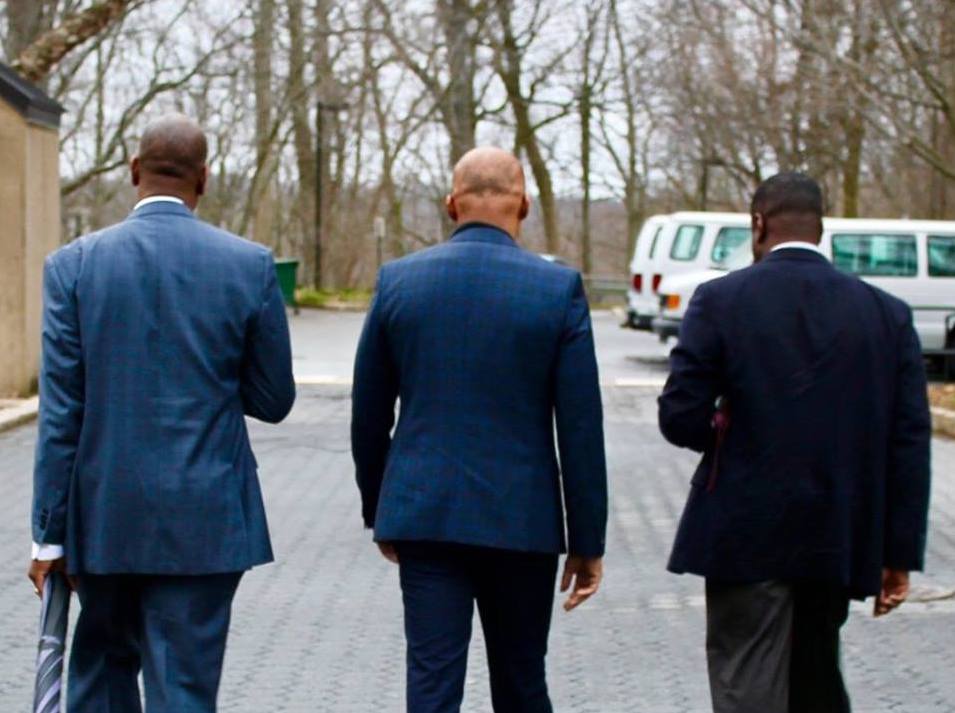 Directed Reading Opportunities
In addition to Swarthmore's standard courses, advanced students have the opportunity to design a directed reading under the supervision of an instructor. Recent examples include students learning more about the legal system by assisting Atty. Stefanie McArdle-Taylor to gather and prepare mitigation materials for clients impacted by the Miller v. Alabama decision. Another small group of students built upon their experiences in POLS106: The Urban Underclass & Public Policy seminar to write a journal article on incarceration and contextual mobility.