'24 Fellows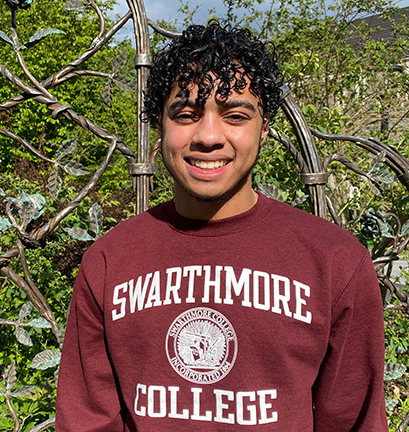 Connor Barrett
Connor Barrett (he/him/his) is a senior from Reading, Pennsylvania majoring in Sociology, Anthropology, and Education and  majoring in Economics. His research interests lie within the violence experienced by Black women and children in urban areas, specifically domestic and sexual violence. Through this research, he will analyze the ways violence in the Black diaspora have perpetuated since the Precolonial Era and continue today. The goal of his research is to use the analysis of this history to form models of community healing for communities of survivors. Connor will use his Lang Opportunity Scholarship and Voyager Scholarship to empower survivors through community-based organizations. In addition to his main research interests, he also is a research assistant exploring unequal participation in politics and gender gaps in primary/secondary school education. Outside of academics, Connor serves as Student-Body Class President, coordinator for Dare 2 Soar, a member of the FLI Council, and a tutor with Petey Greene. After graduating, he hopes to obtain a joint Ph.D. in African American Studies and a J.D.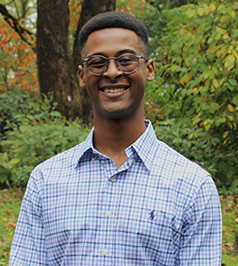 Yerim Kone
Yerim Kone is a senior from Germantown, Maryland majoring in Philosophy and Mathematics. His research interests lie at the intersection of social philosophy and philosophy of mind. Specifically, how can we understand subjectivity and the way that it is conditioned by our social structures? What role do the  effects play in political life? This past summer his research focused on the ontology of subjectivity and the effects  as understood by Gilles Deleuze. Outside of philosophy, Yerim enjoys singing, overanalyzing Disney movies, and hiking.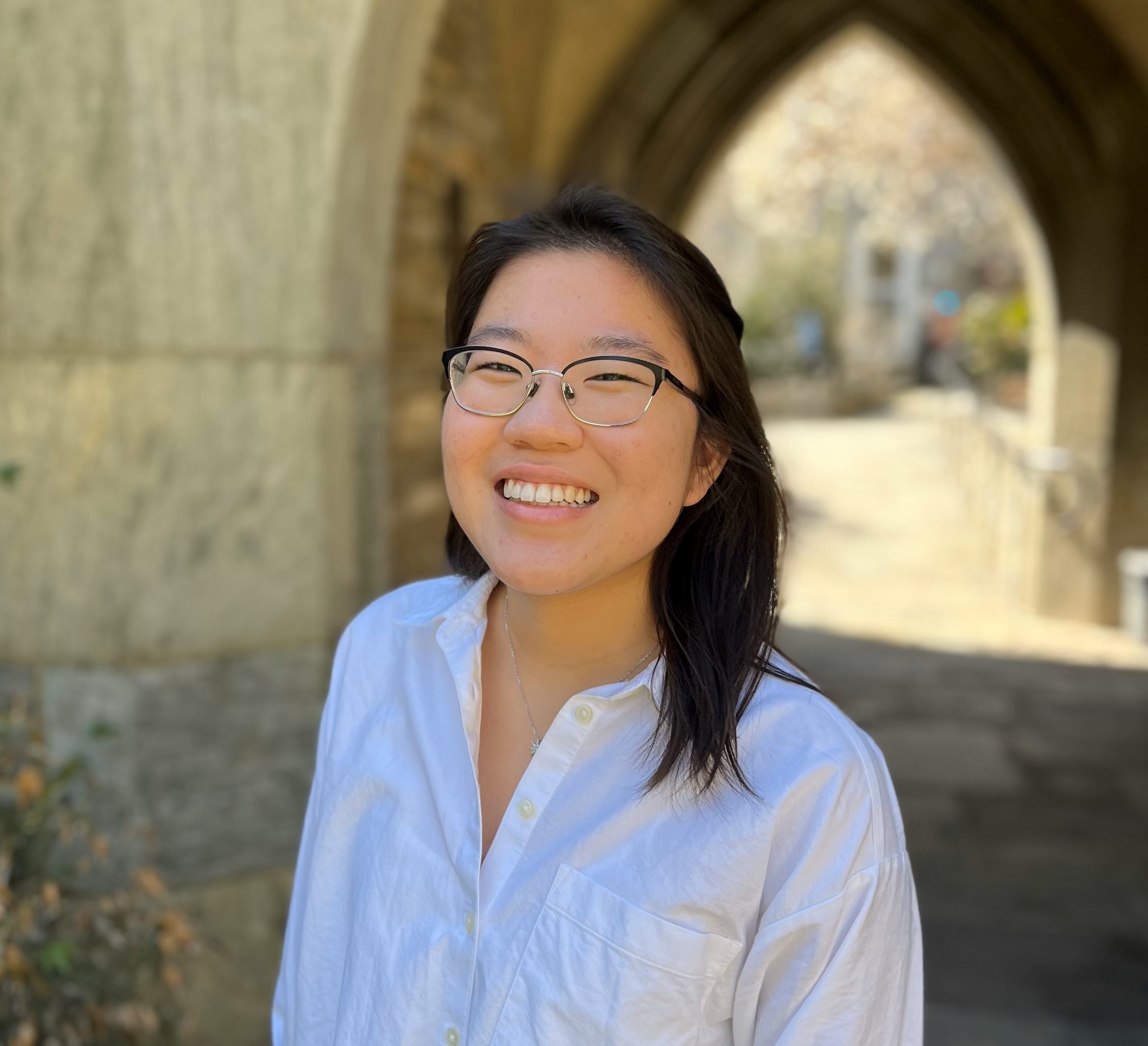 Lauren Park
Lauren Park is a senior from Swarthmore, Pennsylvania majoring in Music and French and Francophone Studies. Her research interests include musical representations of an exotic Other, conceptions and uses of folk music, and music and nationalism, with a current focus on nineteenth-century French opera. This past summer, she studied the opera Samson et Dalila (1877) by Camille Saint-Saëns and attended Institut d'Avignon, a six-week French and Francophone Studies program in Avignon, France. Her project on Samson et Dalila explores the connections between musical Orientalism, French colonialism, and domestic politics and society of France in the late nineteenth century. This work will contribute to her senior thesis on music's role in the formation of French national identity in Third Republic France. Outside of academics, Lauren plays the pipe organ and viola in the Swarthmore College Orchestra, and she enjoys teaching as a math coach for the Chester Children's Chorus. She is also a Beinecke Scholar and hopes to pursue a PhD in Musicology.
Jamison Terry
Jamison Terry is a senior from Washington, D.C. majoring in Black Studies and Sociology & Anthropology. Her research interests consist of Radical Black Feminism, specifically Black Marxist Feminism, and Marxism. This summer, she explored Black Women's historical and theoretical contributions to Leftist movements, particularly Communist movements of the twentieth century. Outside of academics, Jamison serves as an executive board member of the Swarthmore Afro-American Student Society, and enjoys cooking in her free time.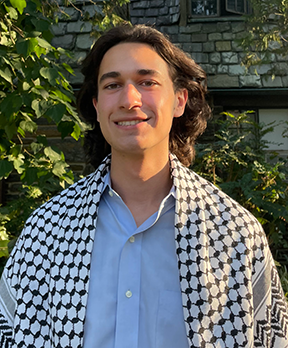 Nicolas Bilal Urick
Nicolas-Bilal Urick is a senior from Deir Dibwan, Palestine, and Wilmington, Delaware. He is a McCabe Scholar and a major in Peace & Conflict Studies (honors) and Arabic Language & Literature. Nick's current research revolves around the role of migratory literary traditions in the homecoming, homemaking, and belonging processes of Arab arrivals to the United States at the turn of the twentieth century. He focuses specifically on how the introduction of Romantic and Transcendentalist literary traditions to the "Eastern," Arab world from the "Western" world helped such migrants make sense of their positionally in transnational intellectual networks during the peak of the Arab Nahda (Renaissance).
Nick focuses on writers from Greater Syria (namely, Lebanon, Syria, and Palestine). This past summer, Nick explored the literary innovations spearheaded by Arab writers in the Mahjar—a written movement denoting "émigre"— in an effort to highlight their contributions to the Nahda despite their geographical displacement from the Arab world. He wrote a culminating paper entitled "Tilling the National Dream: Gibran Khalil Gibran and Woman as Country in the Arab-American Renaissance," wherein he worked to unseat the dual notions common in current scholarship that a) the "Arabic novel" only arose from "Western" influence and b) that Khalil Gibran contributed little to its formation. Beyond his research, Nick is a Writing Associate Fellow in Creative Writing and Arabic, the Editor-in-Chief of Swarthmore Voices, an instructor for Yallah Al-Quds, and a writer for Fikra Magazine. After graduating from Swarthmore, Nick hopes to pursue a Ph.D. in Middle Eastern studies focusing on Arabic humanities.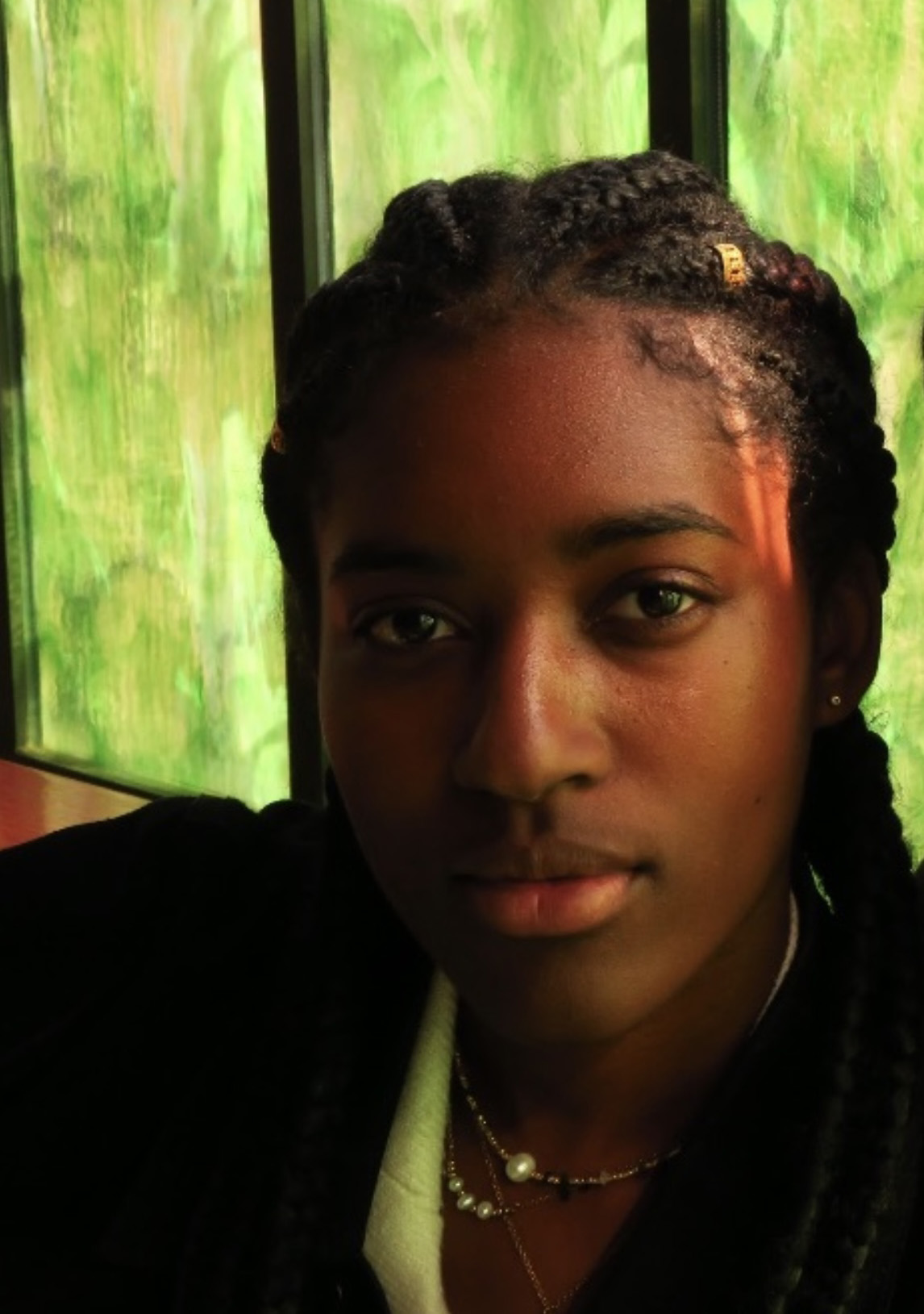 Bethany Winters
Bethany Winters is a senior from Bloomfield, Connecticut double majoring in Religion and Spanish, with an honors major in Religion and honors minor in Spanish. Her research interests lie in Christian theological notions of struggle, body, and soul, specifically within a womanist or mujerista framework. This past summer she researched written, visual, and auditory explorations of "the expansive soul" through poetic, narrative, and musical analysis — the results of which will serve as the foundation of her undergraduate thesis. She also plans to investigate the intersections of liberation theology and political activism in mid 20th century Central America. Outside of academics, Bethany is a Writing Associate, Resident Assistant, Richard Rubin Scholar, avid rollerblader, and captain of the Swarthmore College Women's Ultimate Frisbee.
'25 Fellows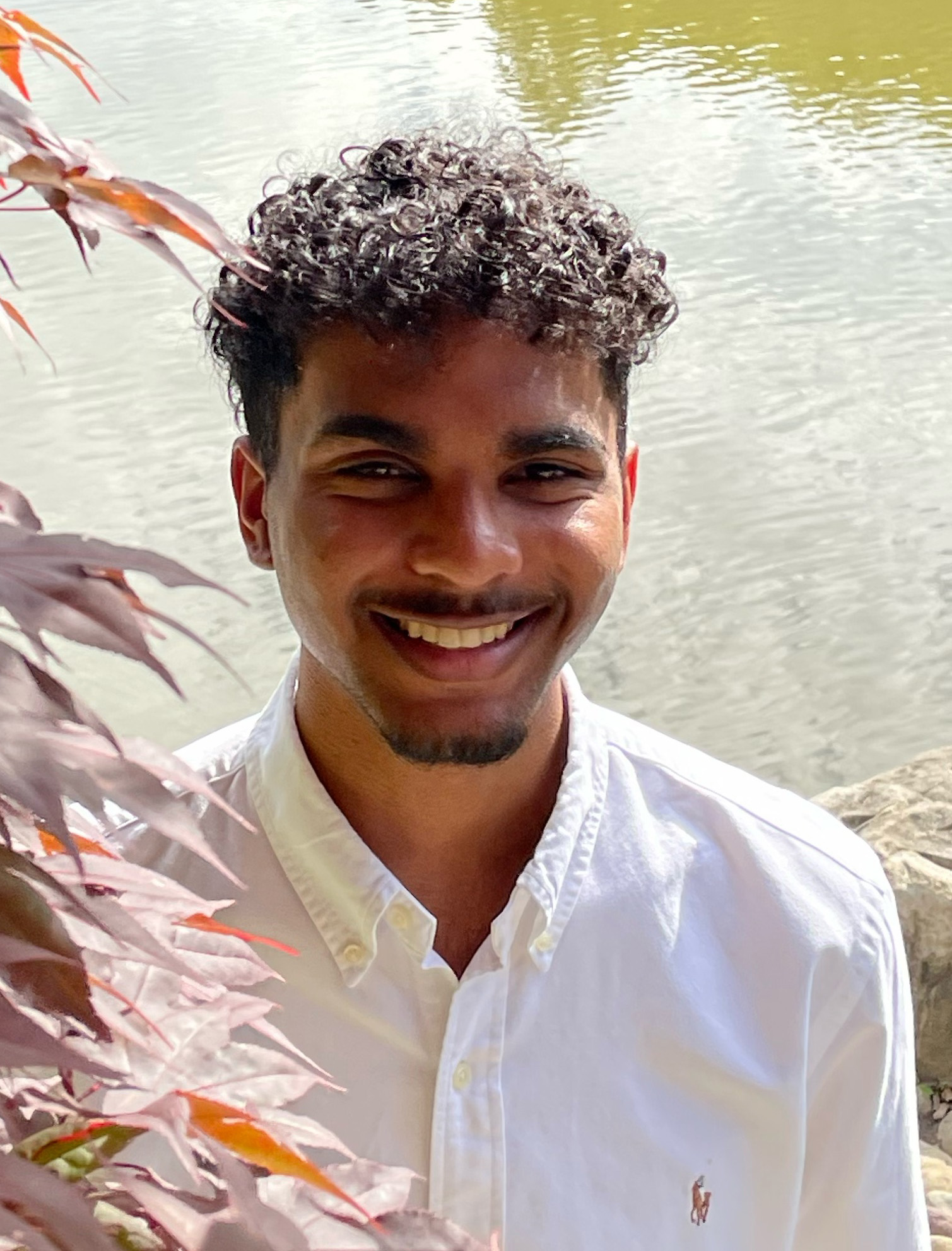 Brandon Archer
Brandon Archer is a junior from Philadelphia, PA, with a major in English Literature and Black Studies. His interests regard the role of Black art and visual cultures as a political practice. His current research concerns the relationship between Black Contemporary Artists and the "Black Lives Matter Era". Through the summer he used site visits and foundational texts to establish how Black artists have responded to the "Black Lives Matter" era, considering both the communal and personal ways in which the political moment has been synthesized and the counter-images provided from the Black imagination.
In addition to his main research with Mellon Mays, he is a research assistant in the Peace and Conflict Studies department interrogating the global regression of Student activism. Drawing from personal experiences as he works within community organizing, Black liberation, and policy spaces, he serves as the President of the McCabe Scholars, Co-President of the Afro-American Student Society, and Writing Associate within the College. Outside of campus, he is the Executive Director of UrbEd Inc., an organizing policy nonprofit.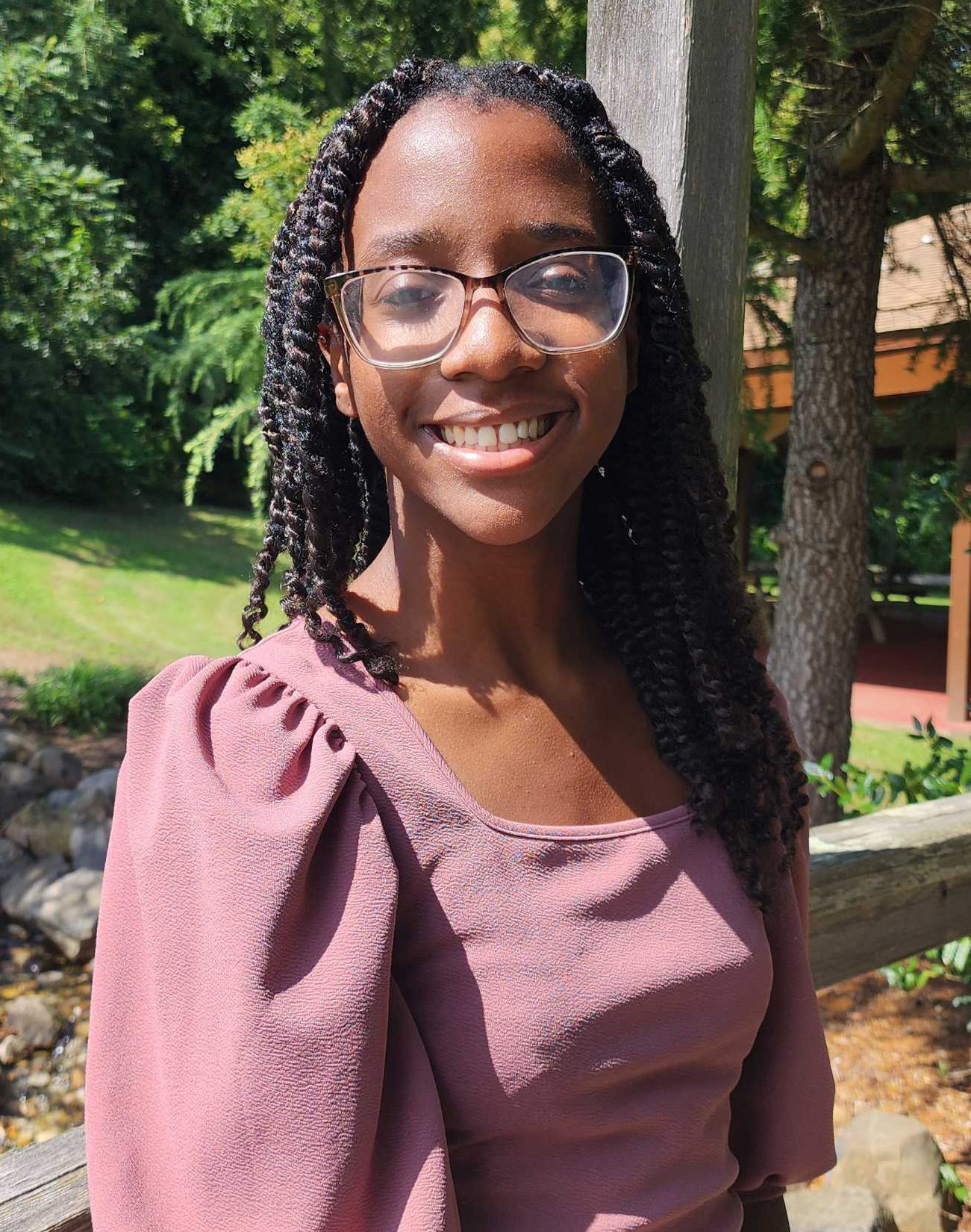 Aaliyah Bullen
Aaliyah Bullen is a junior from New York studying Cognitive Science, with a Linguistics focus, and Computer Science. During her time as a Mellon fellow, she hopes to bring her integrated perspective on language to answer major linguistic questions. Her current areas of interest include psycholinguistics, computational linguistics, and English creoles. She spent the  summer of 2023 studying and developing theories on Singaporean English, or Singlish. Her research included public perception of the language, influence from Chinese and Malay, and syntactic topicalization. Aaliyah views this work as a step toward academic recognition of Creole languages as independent from their contact languages. This work also helped her recognize the strong influence working with diverse language data can have on the field. Outside of academics, she is a saxophonist in Wind Ensemble and a board member for both Aja (black femme identity group) and BOUQUET (fashion club).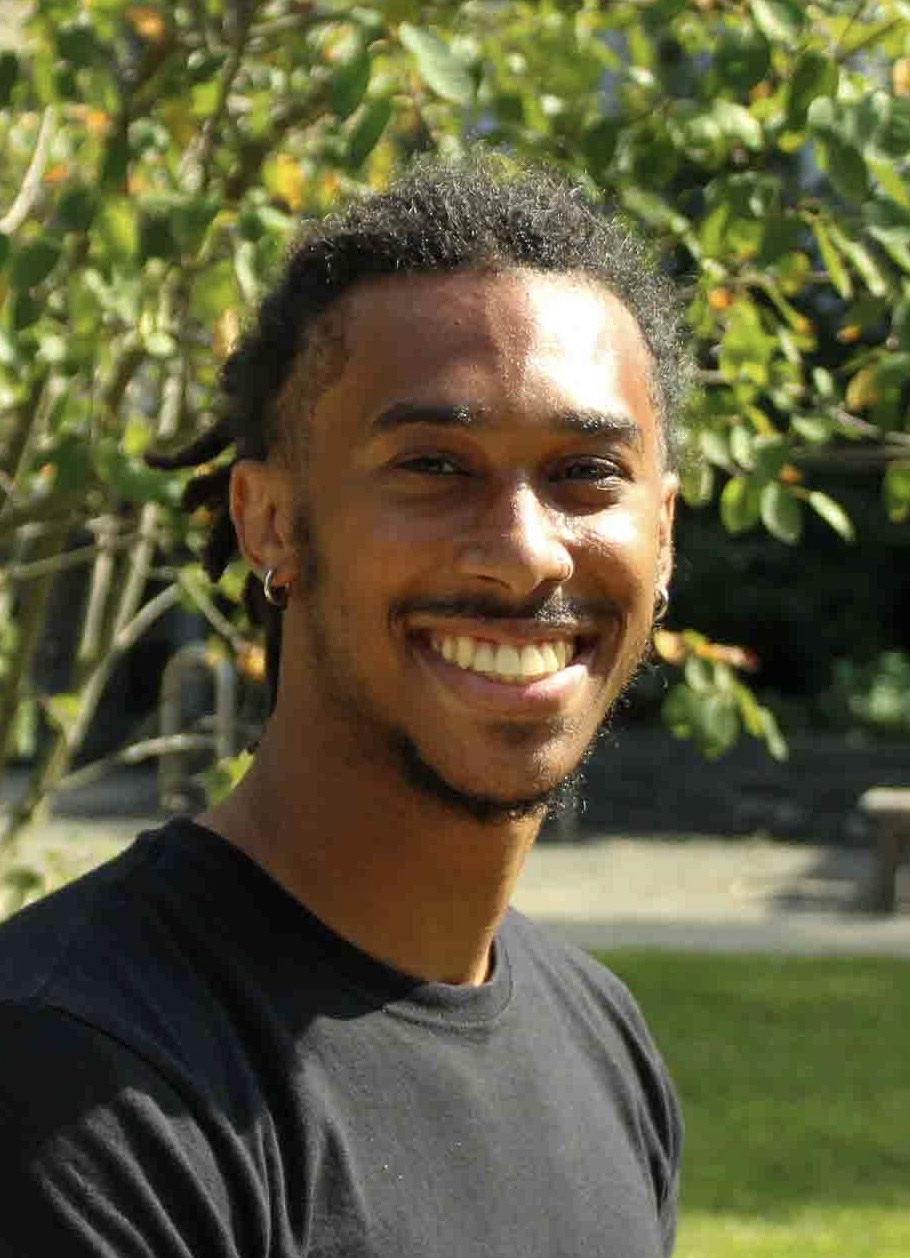 Reuben Kadushin
Reuben Kadushin (he/him) is currently a Junior at Swarthmore College from Queens, N.Y, pursuing an honors special major in Political Sociology and a minor in Black studies. His research interests broadly lie in Marxism(s), political economy, World-Systems Analysis, and Racial Capitalism studies. During the Summer of 2023, he completed research on the late W.E.B Du Bois's appropriation of Marxist philosophy and political economy, focusing on his oft-neglected historical and fictional works published after 1934. His thesis will broadly entail a world-systems approach to the political economy of the national question, comintern policy, and the Third World Project, framed through M.N Roy and Rosa Luxemburg's debates with V.I Lenin and the work of Antonio Gramsci. Reuben is also a Richard Rubin Scholar, Aydelotte Fellow, Petey Greene tutor, and lover of books. After graduating, he hopes to pursue a PhD in Human Geography or American Studies.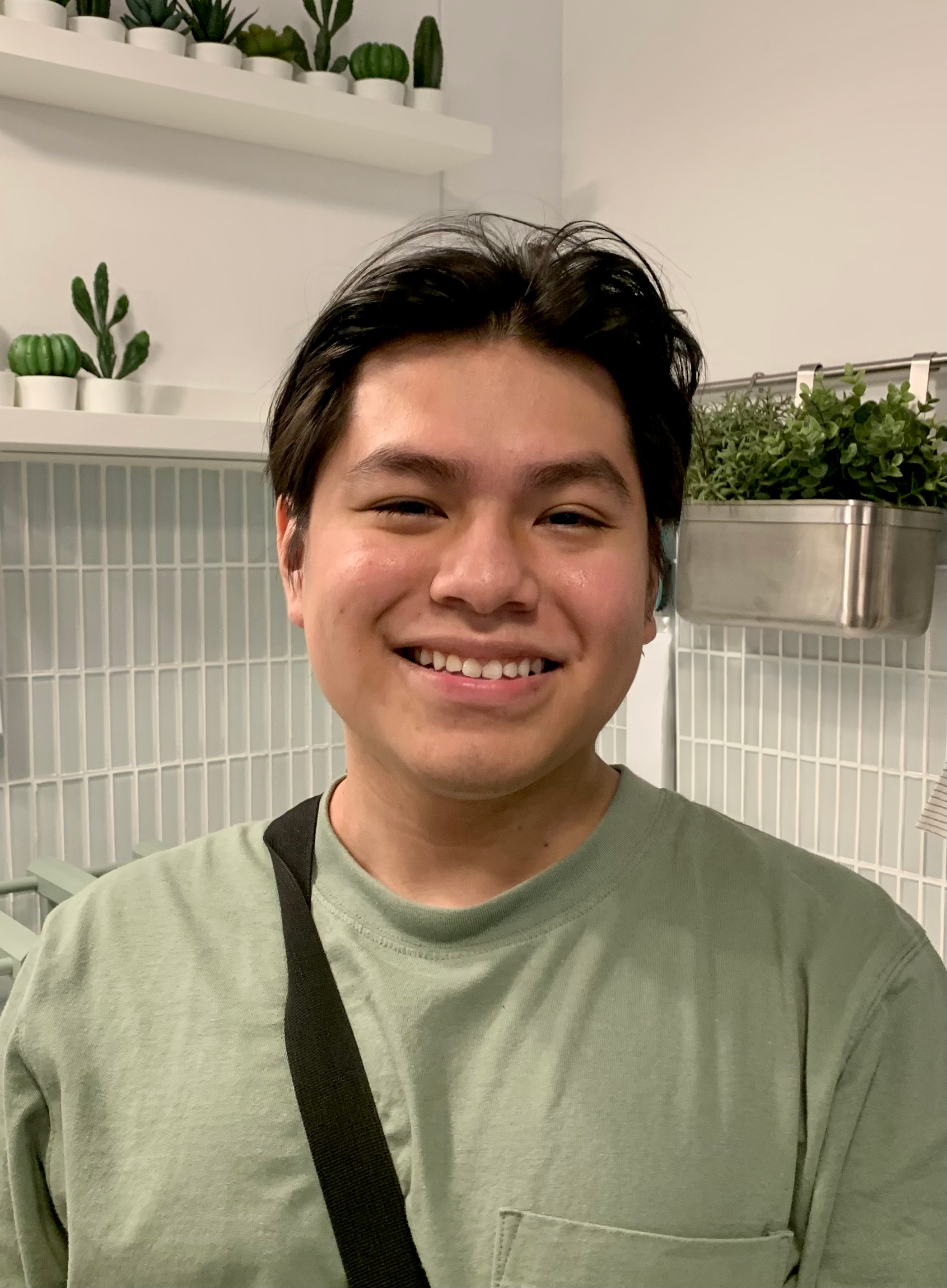 Andrés Villalba
Andrés Villalba (they/them) is a student researcher completing a dual major in Educational Studies and Sociology/Anthropology. They are interested in the cultural and socio political histories of dual language bilingual education (DLBE) in the metropolitan Atlanta area. They are particularly interested in exploring how race, school choice, and neoliberalism impacted the development of bilingual education and how these ideas manifest themselves in discourse apparent in statewide and district policy. This past
summer they split their time working with Prof. Azuero-Quijano's project on helping to revitalize the teaching of the 'Anthropology of Law' at an undergraduate level, as well as developing a literature review on the historical development of DLBE in Georgia. Other research interests they have include digital humanities, critical language policy studies, translanguaging pedagogy, culturally relevant education, and the Nuevo Latiné Sur.