Concert Schedule
Concert Schedule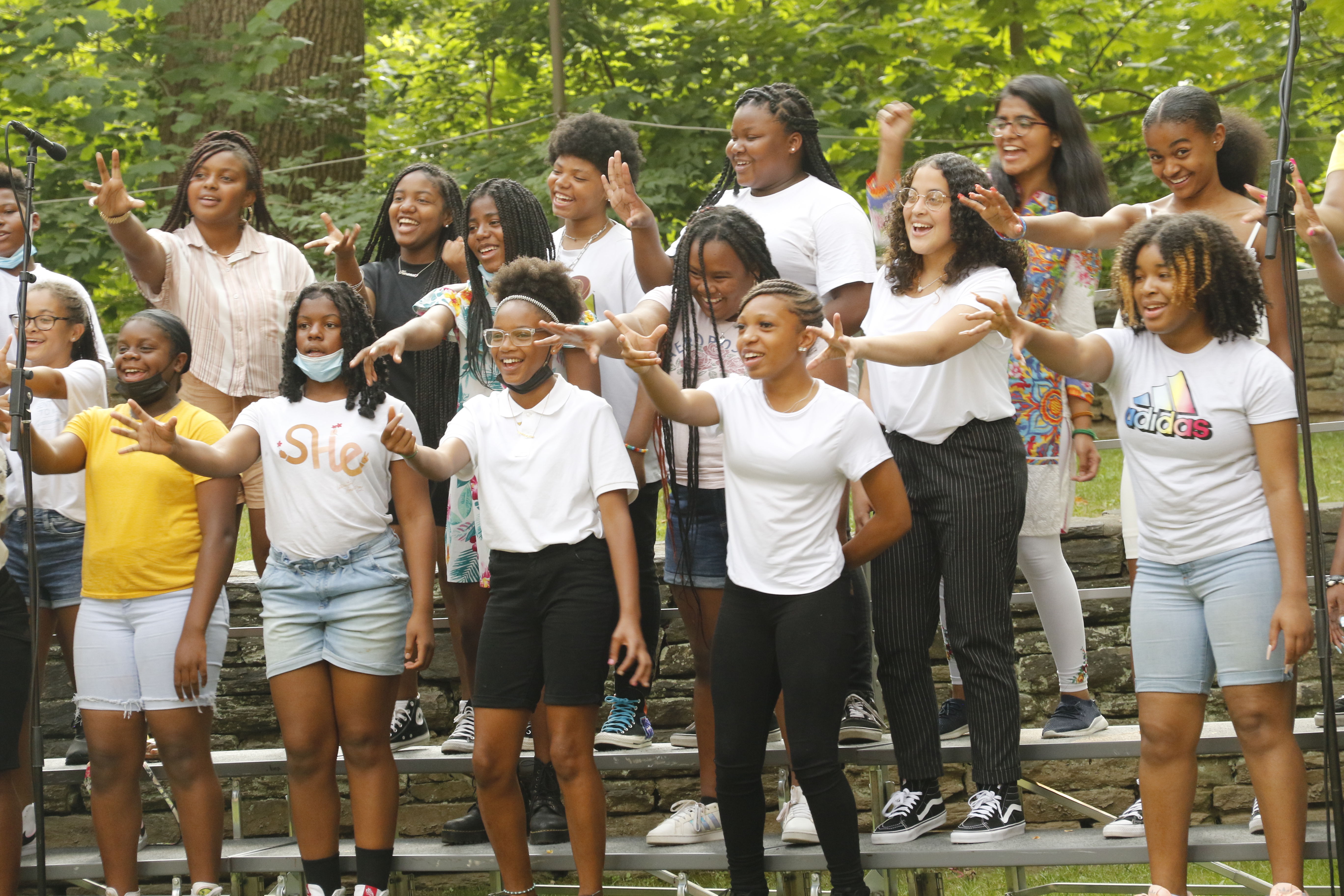 Friday, December 9, 2022
Evening performance, 7:30 p.m.
Doors will open at 6:45 p.m.
Lang Concert Hall, Lang Music Building, Swarthmore College
Sunday, December 11, 2022
Matinee Performance 4:00 p.m.
Doors will open at 3:15 p.m.
Lang Concert Hall, Lang Music Building, Swarthmore College
Dust off your bell bottoms because the CCC is going back to the days of disco! Grab your inner dancing queen and join our 109 children as they perform the era's biggest hits including, "Love Train," ``I Will Survive," and "Dancing Queen." 
And when you're not dancing, you'll be singing along to the seasonal favorites, "Carol of the Bells," "Christmas Time Is Here," and more.
Please note that seating is limited and on a first-come-first-served basis.
Campus Construction
Please note that construction is happening around Lang Music Building and Lang Performing Arts Center at Swarthmore College.
Enter campus via the North Entrance. The Whittier Parking Lot is the largest and closest to Lang Music Building.
Please contact us if you'll need assistance walking across campus to the Lang Music Building.
Signs and staff will be stationed on campus to direct guests. If needed, Swarthmore College's campus map is available online. 
ACCESSIBILITY information
Handicap parking is available in the Whittier Lot. There is also a designated area in front of Lang Music Building for handicap drop off only. 
Health and Safety Protocols
Masks are required in Lang Music Building.
The CCC follows Swarthmore College's COVID-19 protocols. All guests must be must be up to date on their vaccinations or have a negative rapid antigen test result within 24 hours of coming to campus.