Strategic Planning Assistant Profiles, Oct 2022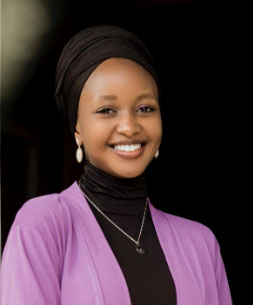 Hadia Ingabire '26
I am Happy Hadia Ingabire. I am a first-year student from Rwanda, East Africa. Since Swarthmore College allows us to explore our academic interests during our first year, I took that opportunity to try out several courses across all the three disciplines. In other words, I am still undecided regarding what I want to major in. Outside of school,  I love poetry and anything within the poetry realm. I am very excited to be part of the College's strategic planning team because it is an opportunity for me to offer a student's perspective as the College details and implements its  goals for the next decade.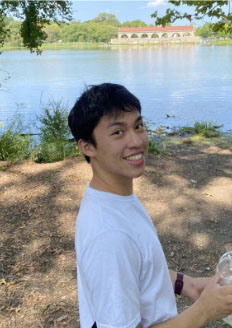 Jackie Le '24
My name is Jackie and I am from California. I am a junior majoring in engineering and applied math. Besides those classes, I enjoy learning about education and practicing new languages. In my free time, I like to dance to hip hop, write letters, and try new foods. I am excited to work with the Strategic Planning Committee because I get to understand and be a part of the administrative framework that shapes decisions and priorities at Swarthmore. As a student, I think it's important that we're also at the table for this strategic planning process.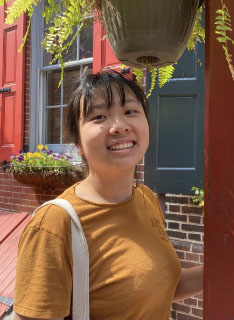 Miao Peng '23
I am Mia from Shanghai, China. I am currently a senior with a major in philosophy and double minor in English and Japanese. As a literature student, I am naturally passionate about language learning. I have learned Japanese for four years and have recently started learning Korean. When I am not not busy reading old philosophical books by dead people, I enjoy cooking with friends, films, K-dramas, volleyball, and doing some leisure reading (more books)! I wanted to work with the strategic planning team because I believe that there is a lot that Swarthmore can and has yet to offer, and I am excited to be a part of this process and to see what the next few months hold!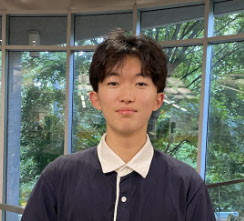 Koyo Asakawa '25
My name is Koyo and I am from Japan. I am a sophomore, intending to major in computer science and educational studies. I really enjoy playing badminton and basketball. I love learning new languages; I am trying to start learning Russian. When I am free, I enjoy cooking and baking with friends, playing sports, billiards, bowling, and reading. I am so excited to be part of the Strategic Planning Committee because I get to be one of the members to design the future of Swarthmore in upcoming years. 
Andy Chen '24
Hey all, I'm Andy Chen from Shanghai, China. I'm a current super-sophomore (this is my 4th semester) and a double major in art history and biochemistry. I'm a big fan of classical music. I've been playing the classical guitar for around 8 years and I'm learning the violin at the moment. I'm also a huge art lover, everywhere I go I visit local museums and galleries. Besides those, I enjoy cooking and reading as well. I'm very excited to be part of the strategic planning group, and I'm looking forward to meeting all of you soon!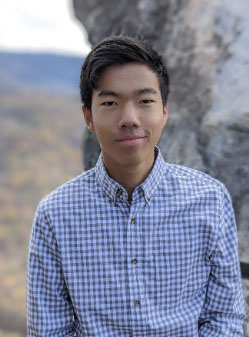 George Fang '26
George Fang is a first-year student at Swarthmore College studying computer science and environmental studies. George is currently serving as a senator in Swarthmore's Student Government Organization, a project lead for the Swarthmore Computer Science Society, and a board member for the Google Developer Student Club. As a strategic planning assistant, George hopes to use his unique perspective to ensure that many student perspectives are equitably represented as part of the College's strategic plan.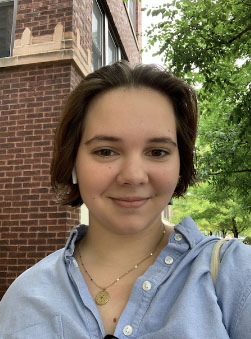 Sofia Frumkin '23
Sofia Frumkin is a senior at Swarthmore College majoring in political science with a minor in environmental studies. Sofia has worked with the Center for Innovation and Leadership on campus as a design intern, where she worked to help design a more accessible and fun campus. She became a University Innovation Fellow in 2021, where she was trained in design thinking and social innovation through Stanford University. Sofia was able to work as a strategic planning assistant in summer 2022 and is excited to continue working to assist with strategic planning this year!
Michael Lu '26
Hi guys, I'm Michael Lu, a freshman at Swarthmore, majoring in linguistics and computer science. [Serving as a ] strategic planning assistant is interesting to me because I want to bond different communities together here at Swarthmore. When I'm not studying, I like to cook, play guitar, and play frisbee. I'm really looking forward to the frisbee season this year, and I like this sport very much.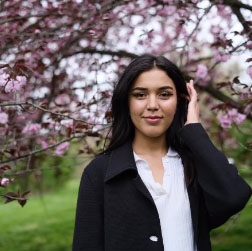 Narimen Zorgui '25
Narimen Zorgui (she/her) is a second-year international student from Tunisia, studying political science and economics. Before her time with the Strategic Planning Office, she planned serval student life engagement events in her capacity as a programming board member at the Office of Student Engagement. Narimen has also been a member of the First-generation Low-Income (FLI) Council since her first semester at Swarthmore, working directly to on initiatives seeking to improve the FLI experience in Swarthmore.
Emma Hickey '26
I'm Emma Hickey and I'm a freshman at Swarthmore. I currently plan on studying linguistics and psychology, specifically cognitive science. I am on Swarthmore's women's lacrosse team. As a strategic planning assistant I hope to gain experience to help me in my professional life as well help other students enjoy their time here and the time to come!