Science & Society
In the spirit of a true liberal arts education, Science & Society Lang Center associates are here to help you connect your "hard sciences" education in the classroom with your social calling. It is imperative to include the natural sciences in the conversation on social justice, as technologies and sciences have the rich capacity to expedite and maximize social impact.
Connect
Key Faculty and Staff
Centers
Student Groups
Learn
Relevant Courses
TriCo
Bryn Mawr
BIOL B115 Computing Through Biology: An Introduction
BIOL B210 Biology and Public Policy
GEOL B108 Earth's Oceans: Past, Present, and Future
Haverford
BIOLH102B001: Perspectives in Biology: Genetic Engineering, Farming, and Food
PSYCH329B001: Neuroscience and Society
Act
On-Campus Opportunities
Off-Campus Opportunities
Projects
The Swarthmore Spheromak Experiment - Under the lead of Professor of Physics Michael Brown, student researchers in the SSX Lab study turbulence and plasma astrophysics partially to probe into the question of fusion energy, which would revolutionize the future energy supply chain.
Grants
Science & Society Lang Center Associates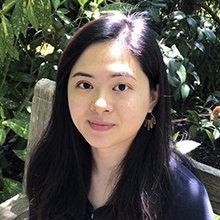 Li Tian '19
Lang Center Associate for Science & Society

Michelle Ma '20
Lang Center Associate for Science and Society

Tarzan MacMood '20
Lang Center Associate for Science & Society + Education & Access