Counselors
September 2013
Dear Colleague: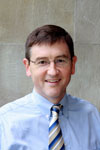 I send you greetings from Swarthmore College.  This year, we welcomed 400 extraordinary individuals (389 first-years and 11 transfers), and I want to thank all of you for your assistance in helping us assemble such a talented group of scholars.  We look forward to seeing many of you on the road at high school visits, counselor breakfasts, professional conferences, or on Swarthmore's beautiful 425 acre arboreal campus just 11 miles outside of Philadelphia.  The campus is easily accessible by train, plane, or automobile, and Swarthmore is one of the few colleges in the country that has a train station directly at the base of campus!  Please feel free to call, write, or email me at jbock2@swarthmore.edu if you have questions or comments.
 Our Commitment to Financial Aid and Diverse Scholars
This year, the average financial aid award to these students is over $39,000 towards our asking price of $57,870.  To date, we are still offering loan-free need-based awards for all students receiving grant aid at Swarthmore.  Often, the most selective schools have the most competitive need-based aid awards.  Students, particularly needy ones, should not take high priced schools off of their lists.  We hope as you encourage your students to take a closer look at Swarthmore, you will know that we have a long-standing commitment to provide financial aid to all students whose potential family resources fall short of our charges.  Swarthmore College will enter our eighth year as a QuestBridge partner for the academic year 2013-2014.  This year, we welcomed 20 QuestBridge Scholars to Swarthmore's class of 2017.
 This year, Swarthmore College welcomed a first-year class composed of 45% domestic students of color, plus an additional 8% non-U.S. citizens.  The first-year class comprises 5% African American, 14% Hispanic/Latino/multiracial, 18% Asian American, and 8% multiracial students.  Another 13% of our first-year students are first generation to college, and 57% attended public or public selective high schools.
WHAT'S NEW?
Strategic Plan and Online Reading
Swarthmore completed strategic planning two years ago, and we began implementation this past fall. We are particularly excited about the planned Institute for the Liberal Arts, whose main goal is to draw on Swarthmore College's reputation for innovation and tradition and its worldwide network to serve, support, and evolve the role of liberal arts education on the national and international stage.  A residential liberal arts college education has never been more relevant or important, and we encourage you to explore the full plan at http://sp.swarthmore.edu/.
We are headed into our third year of online reading and the transition has been a success.  We know our move to on line reading benefitted students and counselors alike, as well as our office, and we appreciate your support and understanding during the continued transition and adjustment to CA4.
WHAT REMAINS SPECIAL ABOUT SWARTHMORE
Honors at Swarthmore
The Honors Program was fashioned in 1922 under the leadership of Frank Aydelotte, seventh president of the College. It was modeled on the tutorial system at Oxford where Aydelotte had been a Rhodes Scholar. Many of the program's features remain what they were in 1922: faculty working with small groups of dedicated and accomplished students; an emphasis on independent learning; students entering into a dialogue with peers, teachers, and examiners; a demanding program of study in major and minor fields; and an examination at the end of two years' study by outside scholars. The Honors Program rests on the principle that judgment concerning the achievement of honors at the College should be based on an independent evaluation of a student's work, and it is from this principle that the external examination derives.  More may be found at www.swarthmore.edu/honors.
Engineering and Dance at Swarthmore
Swarthmore offers a fully accredited four year B.S. in engineering and a B.A. in dance. Learn more at www.engin.swarthmore.edu and www.swarthmore.edu/dance.xml.
Lang Center for Civic and Social Responsibility
The mission of the Lang Center for Civic and Social Responsibility is to provide education for civic and social responsibility in a context of academic excellence. Our goal is to prepare students for leadership in civic engagement, public service, advocacy and social action. The Lang Center serves as a home base for many activities and programs linking the campus to communities in the U.S. and abroad through service and social action. Learn more at www.swarthmore.edu/langcenter.
Call on Us
Please let us know how we might participate in any special programs or workshops at your school and how we can continue to strengthen our relationship with your school. We would be delighted to host you at Swarthmore should you be able to visit the campus. All of us are eager to work with you during the coming year. I hope you will feel welcome to call on us!
Sincerely,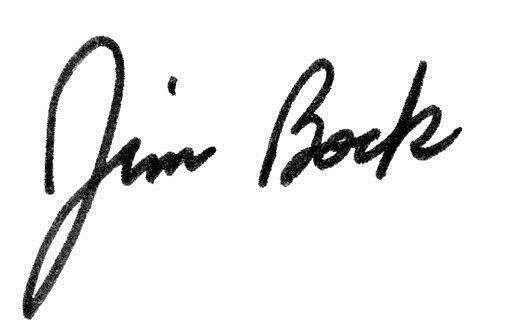 James L. Bock '90
Vice President and Dean of Admissions