By Tom Krattenmaker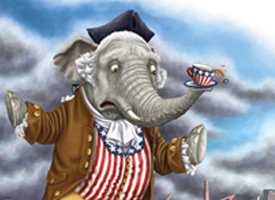 The name and the story evoke a stirring chapter from the country's past. Good, patriotic Americans become fed up with a distant, out-of-touch, over-reaching tyrannical government. From a wellspring of discontent arises something wholly new and spontaneous, a broad-based popular uprising determined to throw the rascals out of power, like so much tea into Boston Harbor.
This portrayal of today's Tea Party and its genesis has proven irresistible to the media and popular understanding—as well as one of the nation's two predominant political parties, which in the run-up to the 2012 national elections seems ever more in the Tea Party's sway.
One problem: The story is largely false.
Leave it to Robert Putnam '63 to spoil the party. In view of Putnam's career—his unique penchant for cutting through political fog and academic inscrutability to describe America—it hardly seems a surprise that this high-profile Harvard professor and best-selling author would play a major role in debunking the Tea Party myth, and, in so doing, contribute to a deeper public understanding of what's happening in the body politic approaching the next big election.
By Carol Brévart-Demm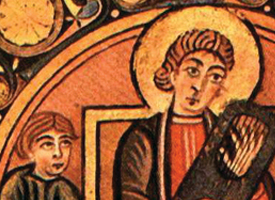 Craig Williamson compares the act of translation to a kind of dance with a partner from a different world. Each partner's rhythms and expectations are different, yet they share a sense of rhythm. Both possess a brain and legs, enabling them to process music, rhythm, and movement. And each dances a different dance, driven by common mental and physical impulses—a shared movement back and forth across a bridge between their worlds.
In August, Williamson published an acclaimed new translation of a work from a very different world—the Anglo-Saxon classic Beowulf and Other Old English Poems, released by the University of Pennsylvania Press.
By Elizabeth Redden '05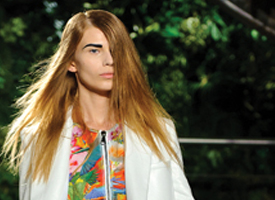 A fashion show is a fast thing, experienced in impresssions. A tight black dress of perforated leather. Long, light, white jackets, silky and sheer or sleeveless. A puckered white belted dress with a black plastic buckle and black leather panels padding the shoulders. A pop of color: A tropical bird print, parrots and parakeets. Chunky canary and moss knits. A brief excursion into cream and rust red, quilted motorcycle jackets and skirts with racing stripes. Black and white again for the finish—hard leathery looks comingling with soft ones, a white dress with a flouncing hem. When the designer, Joseph Altuzarra '05, comes out for his customary wave, he, too, wears black and white, and jeans.
Altuzarra describes his spring 2012 collection as sport and utility wear melded with a kitschy, tropical vibe. At the show, held at the Chelsea Art Gallery during New York Fashion Week, models with thickly painted eyebrows walk against a backdrop of greenery to a pulsing techno beat. "I wanted to create this weird tension between something that's hyper-urban and something that's almost exaggeratedly natural," Altuzarra says.
By Clinton Etheridge Jr. '69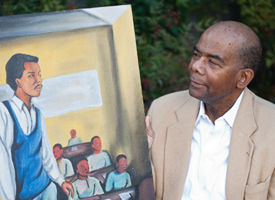 In Summer 1971, my girlfriend Deidria Martin visited me in Gambia, West Africa, where I was teaching math as a Peace Corps volunteer. Because of our relatively light brown skin, Gambians thought Deidria and I looked like members of the Fulani tribe and affectionately gave us Fulani names. I was Lamin Jallow and she was Cumba Jallow.
After Deidria and I married in 1974 and started a family, we often talked about going back to Gambia with our children—but Deidria ran out of time. She died of a stroke in August 2008 at age 59.
About a year later, I proposed to my three adult children—Neil, Clinton III (or "CAE"), and Lauren—that we travel to Africa as a family in summer 2011, taking my 4-year-old granddaughter Brianna with us.