Email This Page
Parlor Talk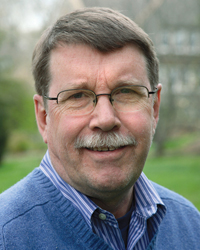 In a few weeks, I'm making a conference presentation called "50 Ways to Love Your Magazine—and Make Your Readers Love It Too." To prepare for my talk, I spent a couple hours perusing the magazine racks at Barnes & Noble (alas, not Borders, which always had a better selection). I was searching for magazines honored by the American Society of Magazine Editors (ASME) as the best in their categories this year. Overall, the ASME "magazine of the year" is National Geographic, but other titles were honored for excellence as news, food, fashion, literary, business, and lifestyle magazines. I can't say that I love them all, but I greatly admire what they do to serve their particular readers.
As a magazine editor for nearly 25 years, I've come to love this medium so much that it makes me cringe to hear people say, "Print is dead." In fact, although daily newspapers and the weekly newsmagazines have been struggling of late, the magazine industry is healthy and growing. Between 2000 and 2010, the National Directory of Magazines reported a 19.7 percent increase in the number of titles published in the United States. The six fastest growing categories were ethnic, travel, regional, medical, real estate—and college alumni magazines. Among alumni magazines, 127 new titles were added during the decade. Ninety-three percent of adults read magazines, and that figure increases as the audience gets younger: Under 24 years of age, it's 97 percent.
Most successful magazines serve readers who share an interest such as cooking, backpacking, or business. The Bulletin is also a shared-interest magazine, published for Swarthmore alumni, parents of Swarthmore students, and members of the campus community—about 24,000 of us overall. A College community might seem like a cohesive target audience, but consider the challenges of serving a broadly educated readership such as ours. Just as they reside all over the world (we send the Bulletin to 107 countries), their occupations and passions span the intellectual map. And although the median age of alumni is 47, the College has hundreds of alumni in their 90s and, currently, 11 over age 100.
You might think these differences create real challenges for the alumni magazine editor who aims to select stories that appeal to all. Yet as a medium, magazines provide such a deft combination of words, images, design, and packaging that they are familiar, accessible, informative, and entertaining to almost everyone. Thus, the Bulletin can be a general-interest magazine for a liberal-arts college audience without worrying that our readers cannot—or will not—want to explore new ideas and learn new things. Ultimately, what pulls Bulletin readers together isn't the specific people or subjects treated in its pages, but Swarthmore itself. The same common interests that weave together the far-flung Swarthmore community—a shared experience, intellectual outlook, and emotional attachment to a time and place—are the warp and weft of this magazine.
Look inside the front cover, and you'll feel it. Find more evidence in the passions of Mark Kimball '94, the peace of Jan Chozen Bays '66, the wisdom of Josef Joffe '65, or the new book by Mara Hvistendahl '02. Then look for your own connection to this place in "The Amazing Swarthmore Network."
Are we National Geographic with Class Notes? Probably not. But I love magazines in more than 50 ways, and apparently, you do too.
—Jeffrey Lott