By Peter Slavin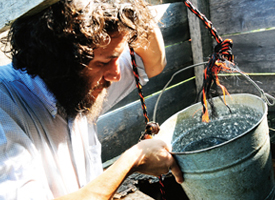 The situation in the Coal River valley was grim. The latest court ruling had been unfavorable. Clear cutting the forest, a forerunner of blasting, had started on the last intact mountain. There was an epic meeting, lasting hours—one that would take the decade-long fight against mountaintop removal (MTR) strip mining in West Virginia in a daring direction. Mathew Louis-Rosenberg '05 remembers the 20 or so people crammed together in the little room, the intensity, the talk that "it was time to create an iconic place, an iconic fight," the doubts that they could organize such an ambitious campaign, the fear that participants would face real danger. Massey Energy, the giant coal company in the valley, played for keeps. Louis-Rosenberg recalls how, in the end, legendary environmental hell-raiser Mike Roselle spoke up and persuaded the rest of them they could do it. They would undertake a campaign of direct action and nonviolent civil disobedience on mountaintop removal mine sites in the area. Massey would be their primary target and saving Coal River Mountain their immediate aim.
By Ian Barbour '64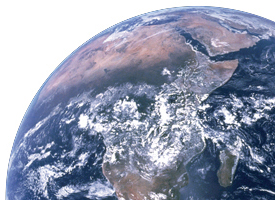 Human beings are related to nature not as isolated individuals but as members of social institutions that have far-reaching impacts on the environment. The environmental crisis raises questions about sustainability, patterns of consumption, and population growth. Degraded land, eroded soil, and decimated fisheries and forests will take many decades to recover. We are living off biological capital, not biological income. Many of the impacts of our technologies will be felt by future generations. Radioactive wastes from today's nuclear power plants will endanger anyone exposed to them 10,000 years from now. The world of politics, however, takes a very short-term view. Political leaders find it difficult to look beyond the next election. The main concern of business and industry is this year's bottom line. Economic calculations give little weight to long-term consequences because a time discount is applied to future costs and benefits.
By David Pacchioli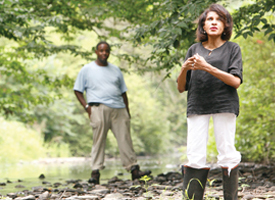 Hop Bottom, Susquehanna County, population 330, is the kind of leafy Pennsylvania hamlet where old men sit on benches in front of the country store, watching the world go by. There's no cell-phone service, let alone a Starbucks. "Up until two years ago, if you saw three cars together it had to be a funeral," says one local, nodding toward Main Street. That world has changed. On a weekday summer morning, the still air echoes with the rumble of heavy trucks: dump trucks and tankers and flatbeds hauling massive equipment. Just up the ridge, cows and horses—and their human neighbors—are getting used to the constant thrum of the drilling rigs and the bright lights that illuminate the well pads through the night. Gangs of hard-hatted workers are clearing land and digging trenches, laying miles of 12-inch pipeline across forest and pasture.
Related Articles