Email This Page
Alumni College Abroad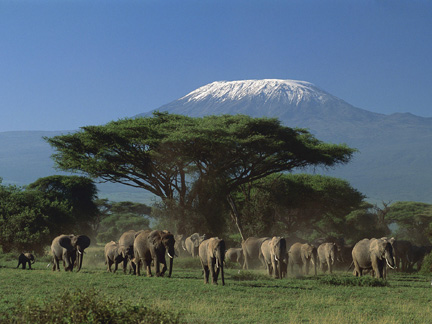 Swarthmore Alumni College Abroad invites you to join us "on safari" from Oct. 10 to 26. Travel with Biology Professor Sara Hiebert Burch '79, alumni, and friends to the premier safari destinations of Kenya and Tanzania.
Travel from grasslands to highlands, to reserves and national parks, enjoying intimate game drives and up-close encounters. See breathtaking landscapes, and meet gracious local people en route from the world's largest volcanic crater to the edge of the Rift Valley, where the diversity of wildlife offers opportunities to see the "Big Five"—elephant, buffalo, rhinoceros, lion, and leopard—and endangered species such as the black rhino.
Throughout our adventure, stay in top-rated game lodges that give you an intimate experience of the landscape, flora, and fauna. Highlights include the unparalleled game viewing in the Masai Mara Reserve as well as visits to Amboseli National Reserve, Serengeti National Park, Ngoro Ngoro Conservation Area, wildlife haven and Masai homeland Olduvai Gorge, and Lake Manyara National Park.
Please contact the Alumni College Abroad office (800-789-9738 or alumni_travel@swarthmore.edu) for more details and to reserve your place on our 2012 Safari.