Activism & Advocacy
Acquaintance Sexual Assault Prevention (ASAP)
ASAP is a student-run program presented during orientation that focuses on issues concerning the nature of sexual assault, prevention of and safety from sexual assault, and related on-campus resources.
Amnesty International
Amnesty International is a non-government organization dedicated to protecting the human rights set forth by the United Nations Universal Declaration of Human Rights. The Swarthmore chapter is a very active member of Amnesty's global human rights network. In past years, the group has brought a former hostage to speak on campus, helped Philadelphia-area children write letters to free prisoners of conscience, sponsored a concert of local bands in Philadelphia to raise awareness about child soldiers, hosted a local human rights conference with Bryn Mawr College and UPenn, and organized numerous successful letter-writing campaigns. more
Animal Rights Coalition (ARC)
ARC, founded in September 2000, seeks to increase awareness of industries and practices that exploit and harm animals, offer community members easy venues to help alleviate these abuses, represent the interests of animals used on campus by monitoring the treatment of animals by the College both on campus and through investments, purchases, donations, and endorsements, promotes and facilitates cruelty-free lifestyles among community members, and represents the interests of those who pursue such lifestyles through diet, product preferences, and curricular choices. more
Class Activists
Class Activists formed in the Spring of 2007 to bring dialogue about issues of socio-economic class to Swarthmore. In addition to hosting events throughout the year, Class Activists hosts Class Awareness Month every November.
Clothesline Project
The Clothesline Project is an annual week-long event dedicated to raising awareness about issues of sexual violence and how they specifically affect the Swarthmore community in particular. Survivors of sexual violence and friends of survivors make different colored shirts according to the type of sexual violence they've experienced as a way to both share their stories and help aid in the healing process. The Project is dedicated to giving a voice to those who are often silenced and to foster a constructive dialog in which these issues can be better addressed and discussed.
Contact: Ally Grein (agrein1)
College Democrats
College Democrats advocate for and advance the values of the Democratic Party on campus and beyond. We are a group of students who work to educate our fellow students about political issues, work on electoral campaigns for Democratic candidates, and try to put progressive ideals into action at all levels of government. We are guided by the Democratic principles of equal rights and equal opportunity for all. Learn more about us at our website, http://garnetdonkey.com/
Contact: Jon Erwin-Frank (jerwinf1)
College Republicans
Contact: Jacqueline Bailey-Ross (jbailey2)
Earthlust
Earthlust's goal is to foster an awareness of the environment as an integrated community of humans, other living things, and natural landscapes and resources. We work to increase each person's awareness of the effects that their decisions have on our environment. Earthlust and its subcommittees work to research areas of interest to the community and to gain student support on specific political issues involving some aspect of the environment. more
Zein Nakhoda (wnakhod1), Hilary Hamilton (hhamilt1), KC Kushman (kcushma1), or Francesca Bolfo (fbolfo1)
Environmental Justice
A subgroup of Earthlust that targets environmental justice and environmental racism. Past campaigns include forming a county-wide coalitino for environmental justice and sucessfully combating the largest tire incinerator in the nation, which was proposed to be built in Chester. Currently we are working with the Chester Housing Authority and residents of Chester's largest housing project to create a community garden. Residents will gain access to quality, home-grown produce and they will be empowering themselves to promote nutrition and environmental sustainability. Visit our website: chestergardenproject.wordpress.com.
Feminist Majority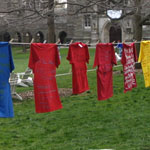 Majority is an umbrella group that deals with various feminist issues. We are a non-partisan club open to all students. During our weekly meetings, we plan activities designed to highlight feminist concerns. Recent events included Women's Month, the Expand Your Horizons conference, and the Clothesline Project (left). Currently, we are working to raise awareness of the new HPV vaccines as well as the over-the-counter Plan B. We held an event for Domestic Violence Month and are presently planning Feminism Weekend, which will include a movie screening, discussion, and guest speaker. We also hope to sponsor a "Women in Religion" panel.
Food for Thought
Food for Thought is a group of students who bake bread to fight hunger. We meet every Sunday throughout the day and make several varieties of bread (favorites include feta rosemary, garlic, and chocolate chip) which we then sell in Sharples Dining Hall Sunday night. The proceeds from the sale of the bread go to a different charity every semester, usually a local group dedicated to fighting hunger: we obtain our supplies from Sharples using meal numbers donated by students, so all of the money from sales goes directly where it's needed.
Free Culture Swarthmore (FCS)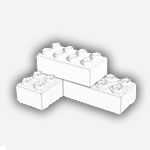 Free Culture Swarthmore is dedicated to the education and activism regarding copyright reform. We are surrounded by situations where overly restrictive intellectual property laws harm, rather than help, creativity and cultural commentary. In fact, FCS was the brainchild of two students, Luke Smith '06 and Nelson Pavlosky '06, whose legal battle over memos revealing flaws in Diebold's voting machines centered around the claim that such memos were copyrighted by the company, and therefore could be kept hidden under intellectual property law. FCS also champions the good things that can come out of a freer, less restrictive attitude toward culture, such as open-source software, remixing, and projects like Open Access and Wikipedia. FCS meets weekly at 10 PM on Mondays in the SCCS Media Lounge, under Paces. more
Global Health Forum
The Global Health Forum is a non-partisan organization that raises awareness about global health issues such as malaria, HIV/AIDS, poverty, and violence against women. The organization hosts lectures, videoconferences, documentary screenings, and more - all to get Swarthmore students and community residents talking about what they can do to make a difference. Opportunities exist to become involved in fundraising, political action, and other activities related to health issues. For more information, please visit http://www.globalhealthforum.org/.
Contact: info@globalhealthforum.org
Global Neighbors
Our mission is to eliminate the discrimination and promote the dignity of people marginalized because of medical and/or physical difference. Our vision is a more egalitarian and informed world for people with disadvantages. We volunteer, raise awareness, and fundraise. Our current projects include Post-Hanssens's Disease Villages in Rural China and volunteering at CADEs, a local center for people with mental and/or physical disabilities. We are also working on connecting with more local and national NGOs and consolidating our China program.
Contact: Bettina Tam (ktam1)
Good Food Project
The Good Food Project advocates the use of sustainable, local, seasonal, and organic foods on campus and in the surrounding area. The group sponsors an awareness campaign and plants an on-campus food garden. more
Good Schools Pennsylvania (GSPA)
Good Schools PA is a group formed to advocate for public education reform in Pennsylvania. We operate as a chapter of the larger GSPA organization, which is a non-profit coalition of grassroots, statewide, and national organizations seeking to mobilize parents, students, and concerned citizens as activists for improved public education. On campus, we work to educate, mobilize, and create dialogue in the community through panels, letter writing, speakers, tabling, and phone slams.
Kick Coke/Conscious Consumers
Swarthmore student activists have used petitions, a letter-writing campaign, and a Student Council resolution to urge the College administration to remove Coca-Cola products and to pressure the company to act on the abuse allegations.
Living Wage Campaign
We believe that all Swarthmore staff members deserve a wage that will allow them to support themselves and their families without receiving government assistance or working additional jobs. We also believe that all members of the community should have a real voice in the process that decides their wages and other important decisions. more
None of the Above (NOTA)
NOTA serves those students who do not identify as gay, lesbian, or straight; it welcomes bi-, pan-, omni, and multisexual students as well as non-identified or questioning students.
Queer and Trans Conference (QTC) Planning Committee
For the last twenty years, Swarthmore College has hosted a symposium (formerly known as the Sager Symposium) on a current topic for the lesbian, gay, bisexual, transgender, and queer community. In the past few years, symposia have explored sexual politics in the bedroom, boardroom, and classroom; queer media; coalition building across queer differences; queer people of color; the intersections of race, religion, and gender; queer and trans activism; same-sex marriage and queer families; and transgender movements. The student Planning Committee meets biweekly in the fall and weekly in the spring to select a conference theme and to convene, accommodate, compensate, and celebrate our fabulous presenters and conference attendees. more
SAVE R US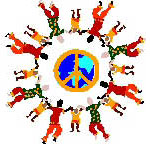 SAVE R US (Students Against Violence Everywhere Are Us) is a student run anti-violence organization dedicated to the promotion of non-violence in both schools and in the community. Signature activities include "cafe" discussion groups and the annual Peace Week. This tradition began in 2001 with a two-day festival at Council Rock High School in Pa. Since then, Peace Week has expanded to include Bryn Mawr and Haverford Colleges in TRI-CO Peace Week 2006 and TRI-CO Peace Week 2007. more
Sexual Health Counselors (SHC)
SHC is a student organization that provides information and support on all issues regarding sexual health and promotes self-knowledge and safety for the Swarthmore College community. We function as a resource only, and we have no political or social agenda aside from serving as a reliable source of information. more
Speak 2 Swatties
Students in S2S are committed peer counselors and mental health advocates trained in active listening and interested in helping their peers. They are available to talk during open office hours in the peer counseling center (Upper Tarble rooms 308 & 312), but can also be reached directly. S2S also hosts mental health advocacy events and is open to feedback from and involvement with the larger campus community.
Contact: Claire Almand (calmand1)
Swarthmore Labor Action Project (SLAP)
Swarthmore Labor Action Project (SLAP) is a student-worker solidarity group. We collaborate with different groups of workers in campaigns that advocate for workers rights. For nearly a year, we have been working closely with mushroom workers from Kennett Square and supporting their campaign to fundraise for a new community center in which their union can meet. Our support involves the production of a short documentary and the organizing of fundraising/awareness events. We are also working to ensure that the employees of the proposed Swarthmore Inn are guaranteed their right to organize democratically via the process of card-check neutrality.
Swarthmore Organization for Israel (SOFI)
SOFI seeks to inform Swarthmore students about the Middle East conflict and Israeli society and to voice a pro-Israeli perspective on campus. We aim to achieve our goals through educational, political, and cultural activities.
Swarthmore Queer Union (SQU)
SQU is dedicated to raising social and political awareness by providing relevant cultural programming on campus and advocating queer and questioning issues to the administration about student life, faculty, and curriculum. As a population that is discriminated against, queer and questioning students need a safe space free from heterosexism and homophobia. In this space, queer and questioning students are able to share experiences, build support networks, educate themselves and others, and develop strategies to combat oppression. more
Swarthmore Sibshop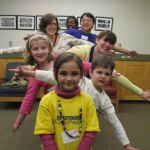 Sibshop is a student-run organization that provides peer support for siblings of special needs children. The group meets at the same time as TopSoccer, in the fieldhouse hospitality room.
Contact: Caitlin Daimon (cdaimon1) or Erin Ronhovde (erin.ronhovde@gmail.com)
Swarthmore Students Supporting Life (SSSL)
SSSL urges society to find and implement alternatives to abortion, the death penalty, euthanasia, and other practices that take lives. SSSL has two purposes: education of and dialogue with the Swarthmore community, and volunteer work that alleviates the social and economic pressures that often push women to abortion. Pro-life students have historically been a minority on the Swarthmore campus and SSSL works to make their voice heard.
Swat STAND
Swarthmore STAND seeks to educate members of the College and surrounding communities about the genocide in Darfur, Sudan. We work closely with the Genocide Intervention Network, the D.C.-based nonprofit started in 2005 by Swarthmore alums, and are a chapter of STAND, the student arm of GI-Net. All levels of experience and participation are welcome! more
Contact: Julie Spielvogel (jspielv1), Rachel Kalman (rkalman1), Katie Ashmore (kashmor1), Ari Strandburg-Peshkin (astrand1), Logan Osgood-Jacobs (losgood1), or Neena Cherayil (ncheray1)
VOX
VOX (Voices for Choice), previously known as the Pro-Choice Task Force, was established in 1985 to help defend reproductive freedoms for all women and men. During our weekly meetings, we maintain an emphasis on contraceptive issues and prevention of unwanted pregnancies. We lead letter-writing campaigns to government leaders, are involved in community activities, and participate in various demonstrations to make the pro-choice voice heard. On Saturday mornings, members travel to family planning clinics in Philadelphia to escort patients around anti-choice protestors. VOX sponsors speakers and movies on campus in order to raise awareness of reproductive issues.