The Swarthmore Sitting Group
Aaron Dockser
Reading, Mass.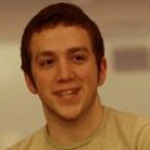 "At group meetings, we sit down and decide to take an active role in how we think, how we breathe, how we connect to others and ourselves; how we live. We've found sitting is steroids for the soul."
The Swarthmore Sitting Group is a secular meditation group open to all students and faculty. The group practices mindfulness/awareness meditation, the practice of being present in the moment. In this practice one discovers and makes friends with oneself, and trains the mind to work with oneself, rather than against.
Sunjay Barton
Chapel Hill, N.C.
"The existence of the community of meditation practitioners encourages regularity and discipline in one's practice. The presence of other members necessitates fixed meeting times and makes attending the meetings a pleasant experience."
The Swarthmore Sitting Group formed out of the natural need for a sangha, a community of meditation practitioners, to promote a sense of regularity for and open discussion about the practice. The group comes together on Mondays from 8-9 p.m. and Thursdays from 8-9 p.m. in Bond Hall. Meetings include an introduction to the practice of meditation, a short sit, and a discussion/question session. A senior practitioner from the Shambhala traditions conducts several workshops each semester to delve more deeply the practice.