2014-2015 Schedule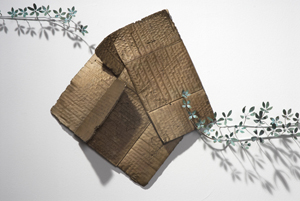 Markus Baenziger: Wayside
September 10—October 26, 2014
Artist's talk: Thursday, September 25, 4:30 PM
Lang Performing Arts Center Cinema
List Gallery reception follows: 5:30-7:00 PM
Markus Baenziger's sculptures integrate his love of nature with his immersion in a gritty, imperfect, and industrialized world. His exhibition of new works takes its title from a six foot-wide wall relief that evokes leafy tendrils spreading like wings on either side of a distressed piece of cardboard. Approaching the work from a distance, one realizes that these naturalistically rendered forms are actually made of bronze. Such works call attention to the continuum between decay and new growth, neglect and care, mechanization and craftsmanship. Baenziger's mastery of design and attention to detail produce works that appear both familiar and emblematic of larger forces.
Born in Zurich, Switzerland, 1959, Markus Baenziger received an M.F.A. in sculpture from Yale University School of Art and a B.F.A. from Parsons School of Design. His work has been presented in one-person shows at Louise Jones Brown Gallery, Duke University and Edward Thorp Gallery, Bonakdar Jancou Gallery, Tanya Bonakdar Gallery, and Cohen Gallery in New York City. His work has also been featured in select group exhibitions at the Rose Art Museum; the Walker Art Center; the Yale University Art Gallery; the Contemporary Art Museum, Tampa, FL; the Hillwood Art Museum, Brookville, NY; the Florida Atlantic University Gallery; the Swiss Institute, NY and Zabriskie Gallery in New York City; and C/O Gallery, Oslo.
Baenziger is the recipient of a Guggenheim Fellowship and awards from the Bemis Center for Contemporary Art, the State of Connecticut Commission on the Arts, and Yale University. His work has been reviewed in diverse publications including The New York Times, The New York Sun, Art Newspaper, The Village Voice, Artforum, Art in America, Arts & Antiques, and Sculpture Magazine. His work can be found in the collections of the Walker Art Center, the Agnes Gund Collection, and numerous private collections. A resident of New York City since 1984, he is also Associate Professor of Art at Haverford College. He is represented by Edward Thorp Gallery, New York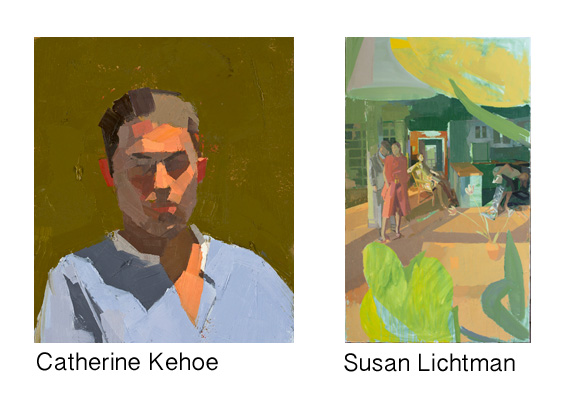 Catherine Kehoe and Susan Lichtman
Tone Poems and Shape Notes
November 6—December 14, 2014
Artists' talk: Thursday, November
Lang Performing Arts Center Cinema
List Gallery reception follows: 5:30-7:00 PM
Tone Poems and Shape Notes pairs two artists, Catherine Kehoe and Susan Lichtman, who share numerous affinities and artistic gifts. Both artists are noted for their poetic evocations of figures, still lifes, and light-filled interiors. They engage viewers with painterly brushwork, strong geometric design, and lively, well-calibrated color. Both artists are also influential teachers who have traveled internationally to paint, exhibit their work, and engage with students and others.
Catherine Kehoe received a B.F.A. in painting from Massachusetts College of Art and Design in 1989 and an M.F.A. in painting from the School of Visual Arts, Boston University, in 1992.

Kehoe has received numerous awards including a Lillian Orlowsky and William Freed Foundation Grant, a Pollock-Krasner Foundation Grant, a Berkshire Taconic Artist's Resource Trust Grant, a Massachusetts Cultural Council Finalist Grant, Blanche E. Colman Award, a St. Botolph Club Foundation Grant, and the Sam and Adele Golden Foundation for the Arts Award. 
Kehoe is represented by Miller-Yezerski Gallery, Boston.Kehoe has been a visiting artist at numerous institutions including Rhode Island College, Colby College, University of Arkansas at Fort Smith, Indiana University, Boston University School of Visual Arts, and the School of the Museum of Fine Arts, Boston.

She teaches painting at Massachusetts College of Art and Design, and has taught drawing at Boston University School of Visual Arts. Kehoe has also taught painting workshops at Art New England, The Fine Arts Work Center in Provincetown, the Washington Art Association, and and at Civita Castellana, a program of the Jerusalem Studio School.
Susan Lichtman received an A.B. from Brown University in 1978 and a M.F.A. from Yale University in 1980. She has presented one and two-person exhibitions at distinguished venues including Galleria ISA, Montecastello di Vibio, PG Itally, Dartmouth College, Amherst College, Cornell University, and Sarah Doyle Gallery, Brown University. She has also exhibited regularly at Lenore Gray Gallery, Providence Rhode Island, Gross McCleaf Gallery, Philadelphia. Her works have been reviewed in varied publications including Providence Journal, The New Art Examiner, American Artist, The Philadelphia Inquirer, and the Boston Globe. She has won numerous awards including the Lewis Comfort Tiffany Foundation Award, The Richard and Hinda Rosenthal Award from the American Academy and Institute of Arts and Letters, and faculty grants from Brandeis University, where she has taught as Associate Professor of Fine Art since 1989.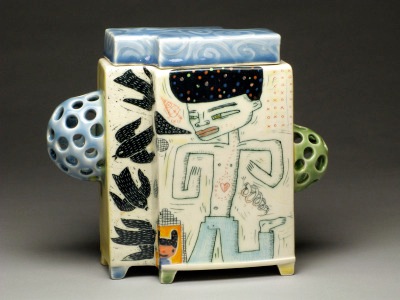 Kevin Snipes: Recent Work
January 22—February 26, 2015
Aritst's talk: Thursday, January 22, LPAC Cinema
List Gallery reception follows: 5:30-7:00 PM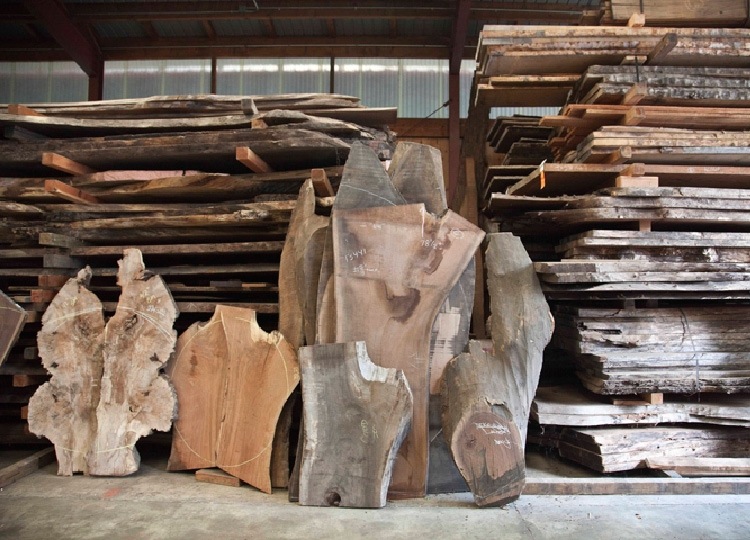 Mira Nakashima
March 4—April 5, 2015
Artist's talk: Wednesday, March 4, LPAC Cinema
List Gallery reception follows: 5:30-7:00 PM

Stacy Levy: Waterways
A List Gallery installation focusing on the Crum Creek Watershed
beginning Spring 2014
Funded by the William J. Cooper Foundation
Stacy Levy's art reveals the beauty of unseen patterns in nature and the presence of natural forces in our built environments. Many of her recent projects redirect storm water runoff to reduce erosion and pollution. Her works invite viewers to become more aware of water quality and flow in diverse environments ranging from acid mine drainage to urban streams and suburban watersheds. Levy graduated from Yale University with a B.A. in Sculpture and a minor in Forestry. She earned an M.F.A. from Tyler School of Art, Temple University. She is the recipient of numerous awards including the Excellence in Estuary Award and the Public Art Year in Review Award as well as grants from the Pew Fellowship in the Arts, the Mid-Atlantic Arts Foundation, and a New Forms Regional Grant. Her dozens of public art commissions have transformed diverse sites from Niigata, Japan to the Delaware River, Philadelphia and Hudson River Park, New York. 

2015 Senior Thesis Exhibition Series
April-May, 2015
Exhibitors and reception dates to be announced.
Each year the List Gallery features a series of weekly exhibitions by graduating art majors. Photo shows Liz LaPlace '12 at her Senior thesis exhibition. She is currently enrolled in Cranbrook Academy's MFA program.