Programs
Diversity Conversations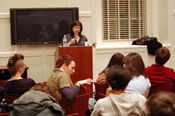 During the first half of the semester, groups of students meet for a 4-week period to discuss issues of diversity and identity on campus. These interactive small group conversations are held across campus and led by student facilitators.
Sager Fund

The Sager Fund was established in 1988 by alumnus Richard Sager '73. In creating the Sager Fund it also established the Sager Symposium, which over a period of 20 years explored current topics for lesbian, gay, bisexual, transgender and queer community. Past symposia explored a wide range of topics including but not limited to "sexual politics in the bedroom, the boardroom and classroom; queer media; coalition building across queer differences; queer people of color; and the intersection of race, religion, and gender."
Tri-College Equity, Identity, and Social Institute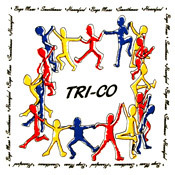 The Tri-College Equity, Identity, and Social Institute is a five day orientation sponsored by Swarthmore, Haverford, and Bryn Mawr Colleges for first-year students who are interested in exploring issues of multicultural identity and leadership, especially as they relate to race, class and gender. The program consists of a series of interactive workshops and seminars led by administrators and students from each of the three college.
Tri-College Winter Multicultural Institute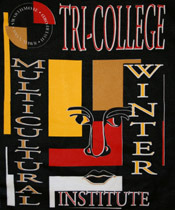 The Tri-College Winter Multicultural Institute has been held annually since 1994 for faculty, staff and students from the three Colleges. The institute consists of 2 ½ days of intensive experiential workshops focused on issues of race/ethnicity, socioeconomic class, gender, religion, sexual orientation, and privilege. The goal of the program is to provide an opportunity for students, faculty, and staff from diverse backgrounds to learn from one another how to be more effective allies and multicultural leaders. more
Richard Rubin Scholar Mentoring Program
The Richard Rubin Scholar Mentoring Program was established in 2004 by an initial gift from Richard Rubin and a group of his former Swarthmore students. The objective of the Rubin Scholar Mentoring Program is to advance the academic, interpersonal, social and professional success of disadvantaged Swarthmore students while they are enrolled at the college and beyond graduation.
Martin Luther King Jr. Day of Observance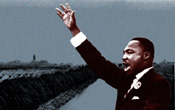 Each year Swarthmore College celebrates the life and legacy of The Reverend Dr. Martin Luther King, Jr. through programs that feature special musical performances, panel presentations by faculty, staff, and students, and invited guest speakers. Past programs have featured guests including Christopher Edley, Jr.,'73, founding co-director of The Civil Rights Project at Harvard University, Preston Williams of Harvard Divinity School, and The Rev. Dr. M. William Howard, Jr., pastor of Bethany Baptist Church, Newark, N.J.
World AIDS Day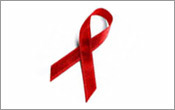 Established by the World Health Organization in 1988, December 1st is recognized internationally as World Aids Day. The aim of World Aids Day is to raise consciousness on the Swarthmore College campus, and surrounding communities about HIV/AIDS, locally, nationally, and internationally. Observance of the day provides an opportunity for faculty, staff, and students to learn more about HIV/AIDS through a variety of programs, that include hearing from people living with AIDS, viewing films, hearing from guest speakers, and attending panel presentations. The goal of the day at Swarthmore is to provide relevant information about how to fight this epidemic. Each year, campus programs are presented by different student groups, faculty, administrative offices, and the Worth Health Center.
Faculty Pedagogy Workshops
Over the last 20 years, the social diversity of the Swarthmore student body has changed dramatically, thereby raising new issues for faculty teaching in a more diverse classroom setting. In conjunction with the Provost's Office, a three-hour workshop on issues of diversity, identity, and pedagogy are offered to faculty interested in exploring these issues and their implications these changes have for teaching. Workshops are offered during the spring semester.
Diversity Workshops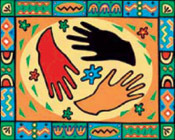 Diversity week is an opportunity for student groups, cultural centers, and academic departments at Swarthmore to present a variety of programs and speakers that highlight the breath of diversity represented within the community. Students, faculty, and staff meet and plan educational, cultural, and social events that are designed to bring the campus community together to further explore, understand and celebrate the full range of social diversity found on the campus.