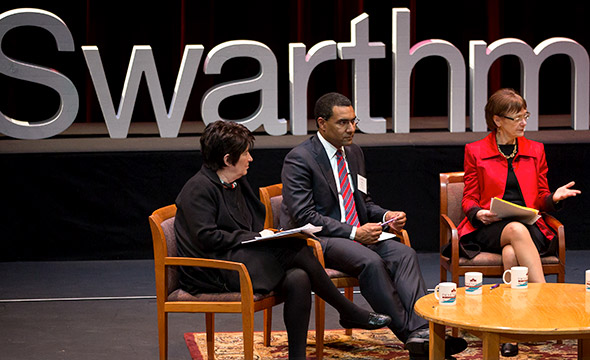 The goal of the Frank Aydelotte Foundation for the Advancement of the Liberal Arts is to draw on Swarthmore College's reputation for innovation and tradition and its worldwide network to serve, support, and evolve the role of liberal arts education on the national and international stage.
The Foundation has three main objectives:
1. To foster curricular, pedagogical, and scholarly innovation and to disseminate the results of this activity.
2. To engage in generative thinking about the future of the liberal arts and higher education.
3. To facilitate conversations between liberal arts institutions and those who live "liberal arts lives."